Steps toward Sustainability: The Green Building Conference & Exhibition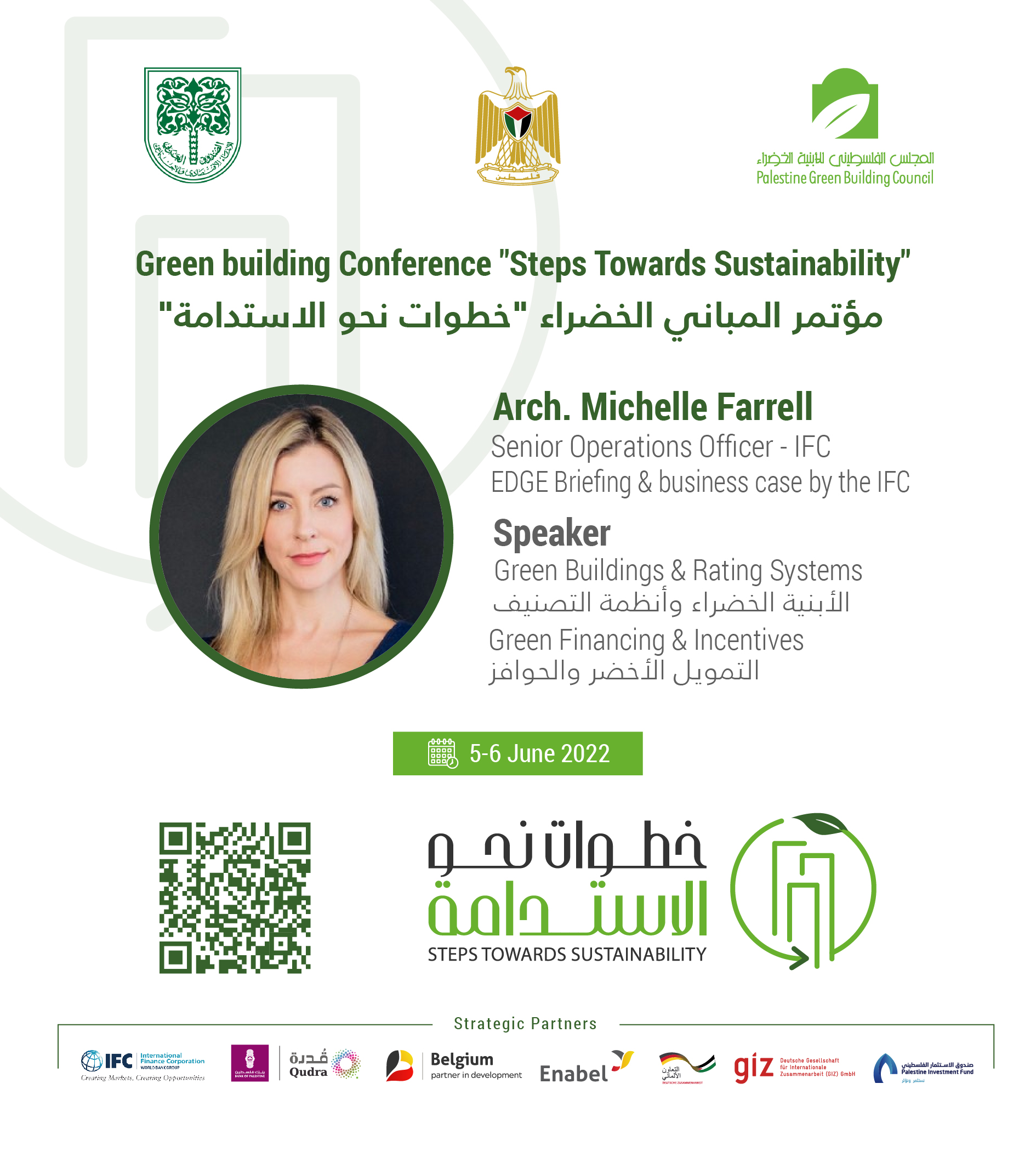 Join EDGE's Michelle Farrell at the "Steps Towards Sustainability" Green Buildings Conference hosted by the Palestine Green Building Council. The presentation will focus on the business case for EDGE and provide an overview of how to use EDGE as a tool for Green Financing.
Date: Monday June 06, 2022
EDGE Briefing & business case by the IFC: 9:30am-11:00am (GMT+3)
Green Financing & Green requirements by the IFC:  1:00-2:30pm (GMT+3)
Event Details
June 6, 2022 - June 6, 2022
Organizer:
Palestine Green Building Council
Back to Events
Interested in learning
more about EDGE?
Sign-Up for our Mailing Lists