Guidelines
IFC has created a new EDGE Brand Book & Style Guide to provide comprehensive guidance on visuals and messaging that support one of IFC's most prominent brands. Whether the context is global or local, a large multi-national client or a small boutique advertising agency, a major media announcement or a short tweet, protocols must be followed by everyone to protect and leverage the EDGE brand. For all those working with EDGE on a regular basis, we suggest referring to the EDGE Brand Book & Style Guide frequently, as content will change over time.
A legal synopsis of these guidelines applies to the permission associated with real estate developers who wish to use the EDGE trademark in association with their certified properties, and to accredited EDGE Experts and licensed EDGE Auditors who wish to use the EDGE trademark in association with their professional services. You can review this information by clicking on the links below.
For questions regarding the EDGE brand, email edge@ifc.org.
Click to download the following Guidelines: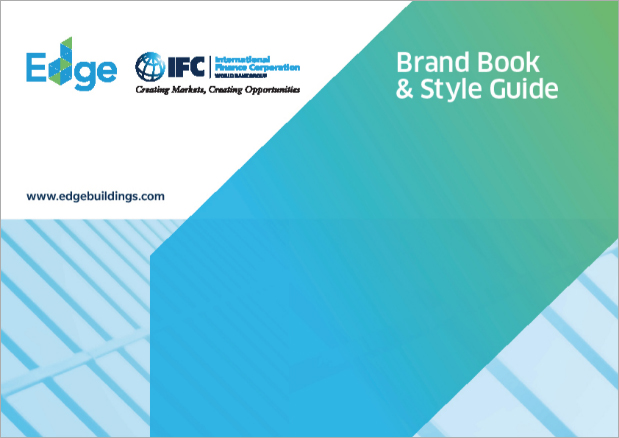 Brochures
For general information, explore the EDGE brochures below.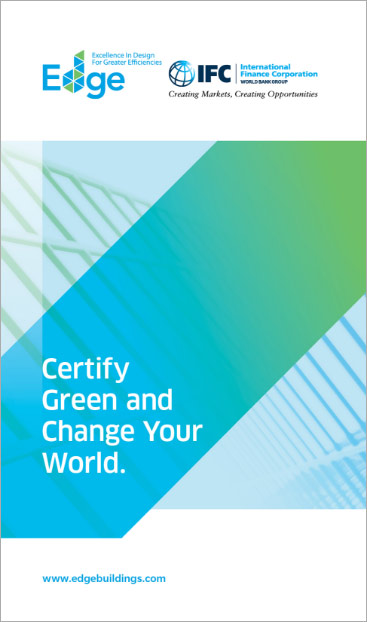 Presentations
The EDGE Marketing Presentation and IFC's Green Buildings Market Transformation Program Presentation are available for downloading to share at conferences or with clients. Market intelligence reports on green buildings are also available for learning purposes or for sharing with others, along with stories of impact from multilateral development banks.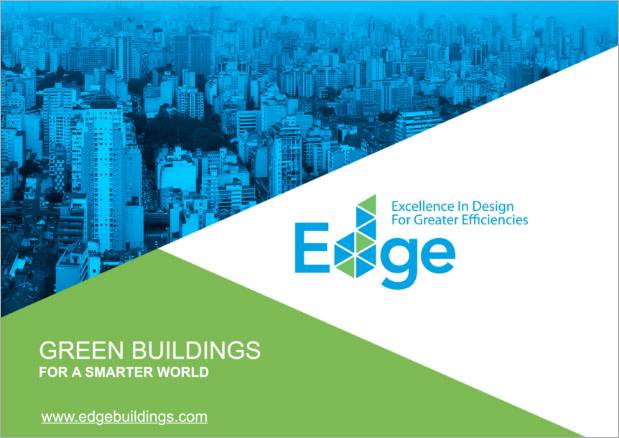 Interested in learning
more about EDGE?
Sign-Up for our Mailing Lists