The Business Case for the Profitability of Green Buildings
"After more than 10,000 years of relative stability – the full span of human civilization – the Earth's climate is changing," writes McKinsey in their report, Climate Risk and Response: Physical Hazards and Socioeconomic Impacts. "Global average temperatures are expected to increase between 1.5 and 5 degrees Celsius relative to today in many locations by 2050."
As alarm bells ring ever louder about the fate of an over-heating planet, the major emitters of carbon emissions are turned to for an answer. The building sector is a major culprit, accounting for 28 percent of energy-related greenhouse gas emissions, and consuming more than half of all electricity. The trend is on an upward tick, as 60 percent of the floor space expected to be built by 2030 is not yet in existence and, depending on the continued strength of the worldwide economy, by 2060 total floor space will most likely double compared to what it is today. How to balance the demand for a significantly larger built environment while minimizing resource depletion and carbon impacts is critical to our future.
Green Buildings are of Proven Worth in Established Economies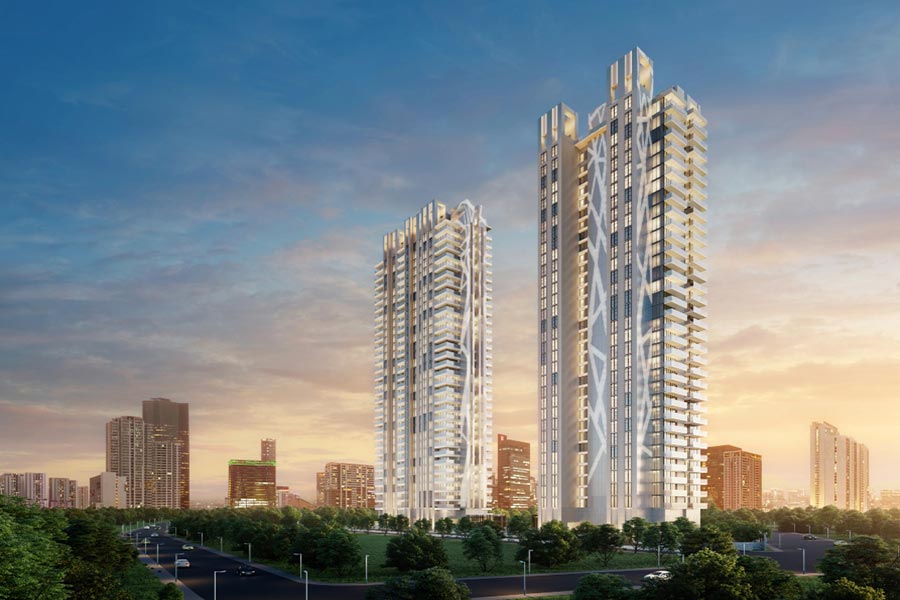 The balancing act begins by validating the opportunity that certified green buildings bring to key sectoral players, including developers, banks and governments. When designed to perform well from the start, buildings consume less energy and water, which benefits those who manage, own or rent them through lower operating expenses. As properties are sold, this value can be passed directly to customers through utility savings, offering a credible way for developers to distinguish their properties on the market. In this way, developers can improve their business models while demonstrating both customer care and environmental best practice.
In established economies, certified green buildings are proven to increase revenues and attract and retain clients. Green commercial buildings yield up to eight percent higher tenant income with occupancy rates of up to 23 percent higher. For developers building to sell, sales premiums for commercial buildings are up to 31 percent higher. On the residential front, green homes attract eight percent higher rents, and by some estimates, as high as 25 percent higher rents. Green homes also have sales prices of four to 10 percent higher, and sell as much as four times faster. The business case in developed markets is clear: green buildings are more marketable and turn a better profit.
A Rising Trend in Emerging Markets
While currently only a small percentage of buildings are certified in emerging markets, it is there that they can have the greatest impact, both on the economic and environmental fronts. Recently, green buildings have started to gain a foothold in surprising locations, indicating a better way forward is possible. The trend can be attributed to a greater understanding about the value of certification, the competitive instinct to elbow out peers still building conventionally, and a genuine response to do as little harm as possible to an increasingly threatened environment. Incentives cropping up across multiple markets are further spurring green building growth by creating a tipping point, with banks and governments increasingly offering preferential financial rates and progressive government policies.
In Colombia, for example, 8 percent of new building growth has been certified with EDGE, due to a confluence of banking and government incentives and a powerful lobbying effort from CAMACOL, the national provider for EDGE certification. In Vietnam, a relatively equal amount of new building growth (8 percent of the addressable market) is certified with EDGE without any incentives in place, as developers recognize the value of product differentiation, particularly in the housing sector.
The Investment Case for Green Buildings
While more efficient buildings drive up revenues and lower operating costs, they also provide better collateral due to higher resale prices, delivering superior asset value for investors and financiers. Green building adoption enables financial institutions to expand their client base and product offerings, build higher-value and lower-risk portfolios, and access new sources of financing through green bonds, green securitizations and green credit facilities, potentially reducing the cost of capital. New products such as green construction financing and green mortgages can also be introduced, to gain ever wider market share.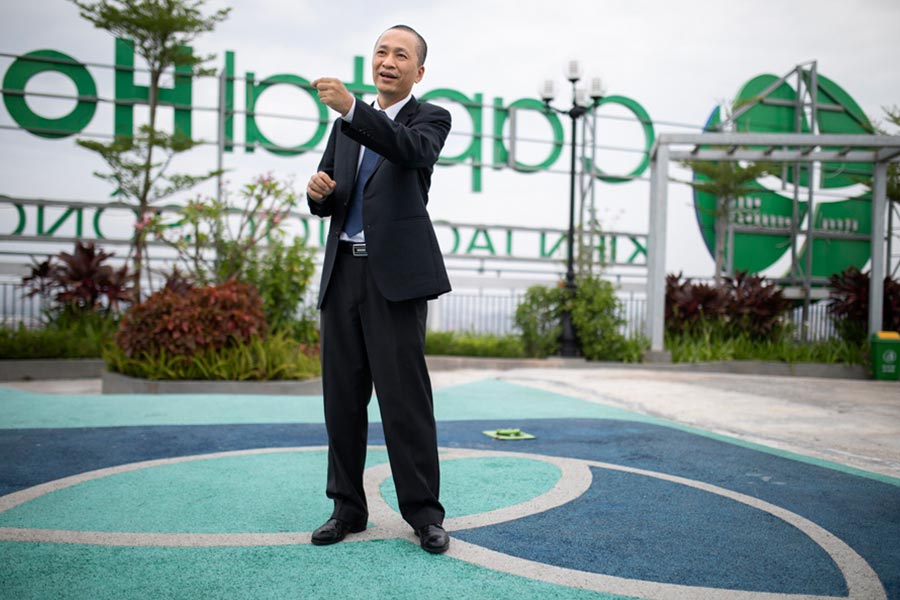 When choosing EDGE certification, banks have a verification instrument on hand for their green real estate investments, with access to projections on carbon emissions at the asset and portfolio levels. Projections are vital for comparing certified to non-certified assets and evaluating the risk exposure of poorer-performing buildings to make more strategic decisions in the future. The idea is to develop stronger real estate investment portfolios that are resilient to financial, regulatory and reputational risks associated with the transition to low-carbon economies.
IFC's Green Buildings: A Finance and Policy Blueprint for Emerging Markets has identified the market potential for green buildings to be an estimated $24.7 trillion by 2030 across emerging market cities with more than half a million people, with $15.7 trillion of the opportunity in residential. Green buildings are expected to grow globally at a compound annual rate of more than 10 percent between now and 2023, according to the Principles for Responsible Investment. Projections are dependent on global markets and whether there will be a significant contraction in the near term.
The Need for Performance Data from Emerging Markets
Recognizing the absence of reliable green buildings performance data and other critical metrics in emerging markets and their worth to the investment community, the UK government joined forces with IFC on the Market Accelerator for Green Construction (MAGC). In addition to providing operational and investment support to mainstream EDGE in markets where it matters most, the MAGC initiative includes a research component to measure the value dynamics of green buildings, with results slated to be shared publicly in 2022.
The goal is to discover powerful and relevant insights through more consistent data gathering and analysis, track progress against local benchmarks, and validate the theory that buildings that are certified green outperform conventional buildings for each member of the value chain, anywhere in the world.
The Rationale for Governments to Encourage Green Buildings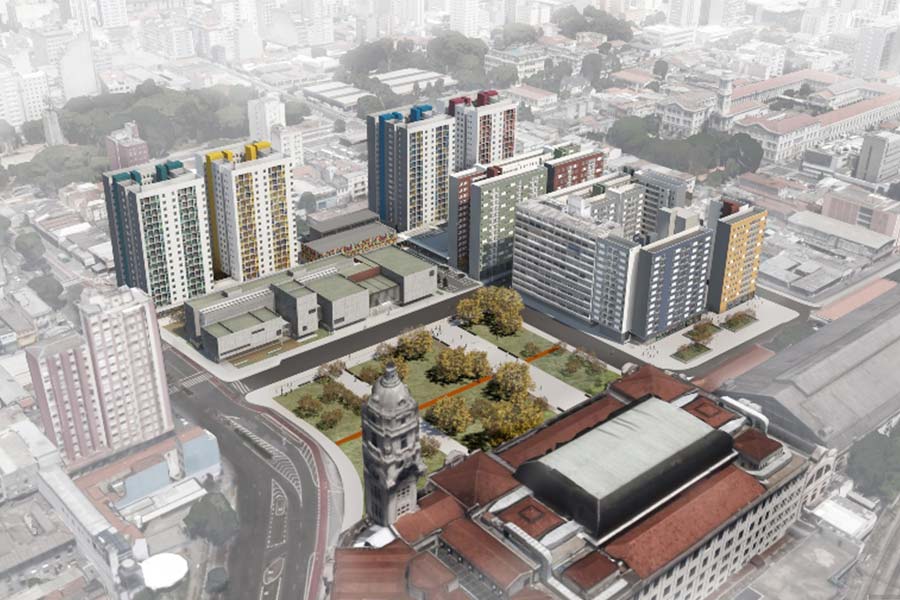 Governments also play a critical role in helping to spur green building growth through progressive policies. The creation of both fiscal and non-fiscal incentives that are tied to certified buildings can create massive awareness among the developer community and galvanize markets into action. For example, height bonus incentives offered by municipalities are driving the adoption of EDGE certification in major cities in Peru, with penetration of the residential market at nearly 5 percent in just a few years' time. Incentives are particularly impactful when layered upon a building code policy at the municipal or national level that is well implemented and enforced.
In total, there are 194 countries that have submitted Nationally Determined Contributions (NDCs) to reach their targets of reduced emissions through climate solutions, to help achieve the objectives of the Paris Agreement. Of these countries, 136 mention the role of the buildings sector. Green building certification can help these countries to achieve their climate goals through ensuring environmentally-responsible construction growth that meets the needs for housing without depleting natural resources or endangering energy security.
In Pursuit of Continuously Advancing Standards
In 2018, the World Green Building Council launched Advancing Net Zero to encourage the public and private sectors to take immediate action to reach zero net carbon emissions in new building projects by 2030, with all buildings retrofitted to zero net carbon by 2050. The initiative is complemented by Zero Carbon Buildings for All, which challenges financial and industry partners to provide expert input and commit $1 trillion in investment by 2030. For the building sector to play its part in the energy transition, the Rocky Mountain Institute articulates that a 50 percent reduction in global building emissions is needed by 2030 in addition to achieving zero-carbon emissions by 2050.
To achieve these ambitious goals, more investors, developers and governments will need to showcase their insightful stories as to how we can work collectively to meet the demand for buildings in a way that is economically beneficial and aligned with global climate goals. A bank of evidence will also help significantly to provide quantifiable proof to back the business case for green buildings in emerging markets, resulting in a fresh tide of investors and developers assuming a leadership mantle.
Interested in learning
more about EDGE?
Sign-Up for our Mailing Lists