Accelerating the Decarbonization of Cities by Incentivizing Green Buildings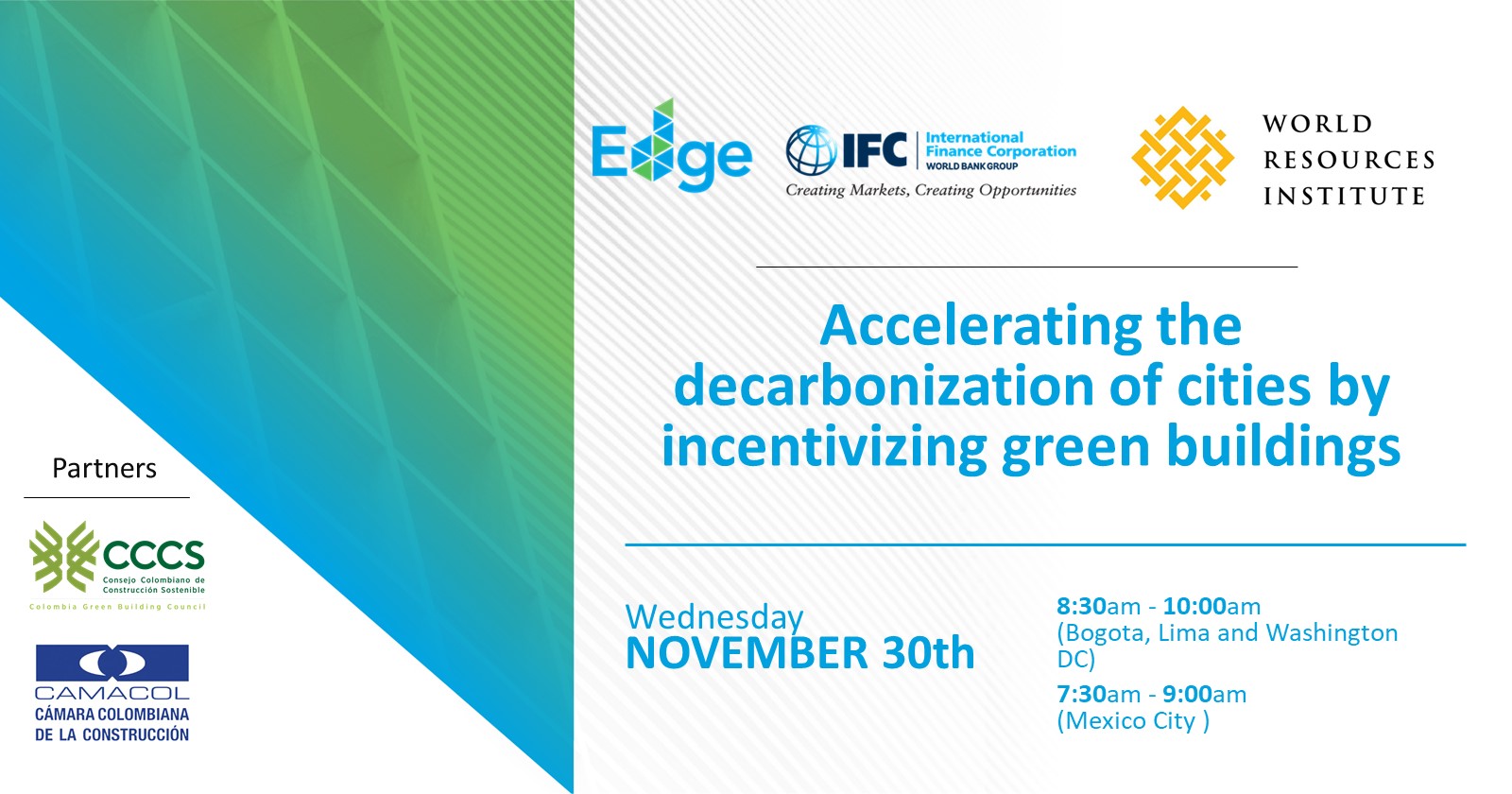 Did you know that the promotion of #green buildings or resource efficient buildings is an effective way to achieve the decarbonization of our cities?

IFC – International Finance Corporation and World Resources Institute (WRI) implement programs that are achieving concrete results toward these important goals. If you want to learn more about the work of both institutions, you cannot miss this event on Wednesday, November 30 from 8:30 a.m. to 10:00 a.m. (Bogotá, Lima and Washington DC).

You will be able to learn firsthand about the success in the transformation of the Colombian green building market led by @CAMACOL Nacional together with EDGE Buildings and the results that Colombian Council for Sustainable Construction (CCCS) is obtaining in implementing the Zero Carbon Building Accelerator of the WRI. The agenda will also include a series of recommendations to implement public incentive programs for sustainable construction based on the IFC's experience with local governments.

Most of the presentations will be in Spanish, but the event will have simultaneous translation to English.
Wednesday, November 30
8:30-10:00am (Bogotá, Lima and Washington DC).
Event Details
November 30, 2022 - November 30, 2022
8:30 am - 10:00 am Bogotá, Lima, Eastern Time (ET)
Back to Events
Interested in learning
more about EDGE?
Sign-Up for our Mailing Lists