EDGE Webinar: Fulfill ESG Reporting Needs with GRESB and EDGE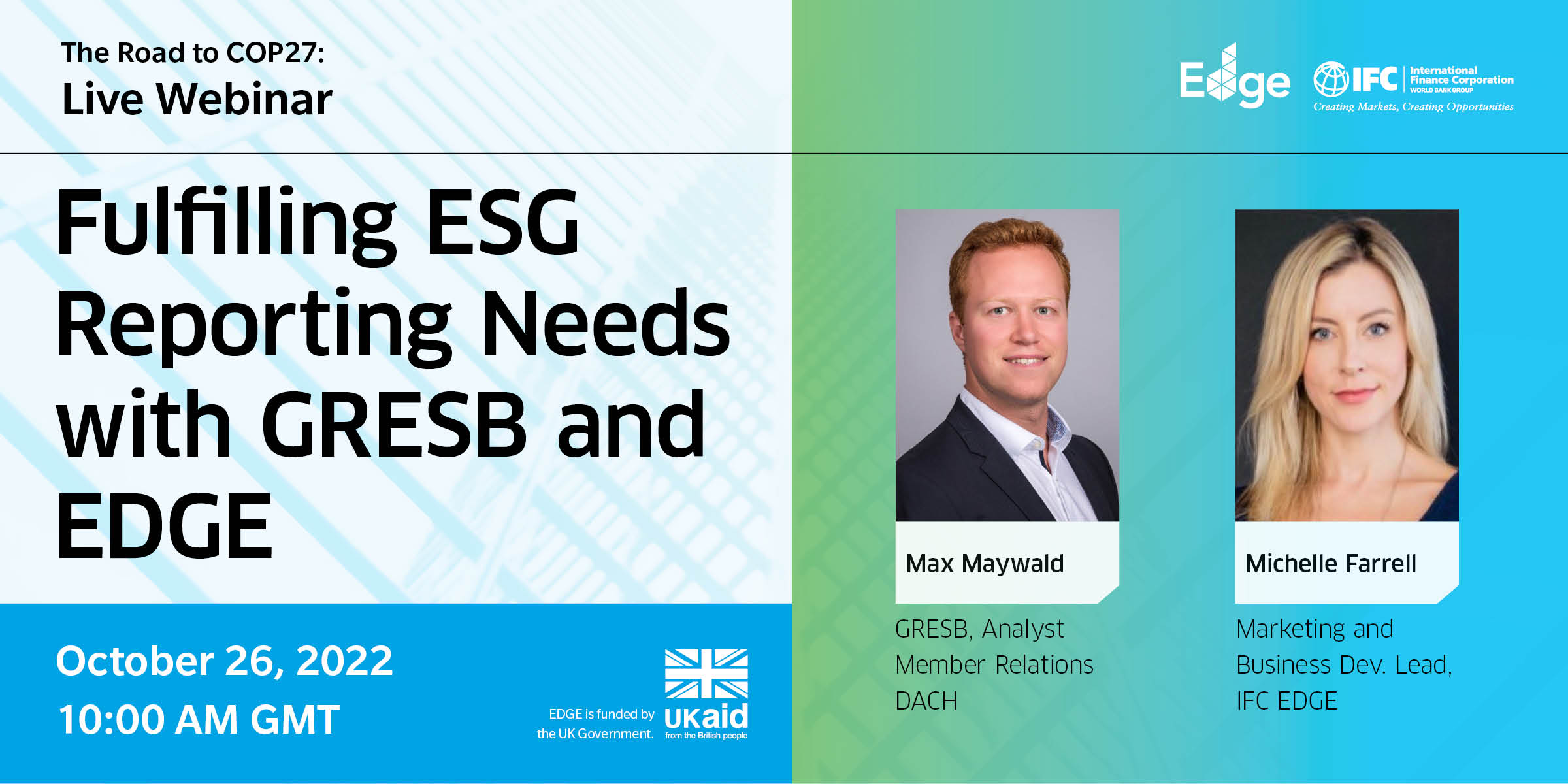 Join the EDGE Team for this webinar on ESG reporting and GRESB alignment of EDGE.
Topics covered include:
What is ESG reporting?
What is the role of a real estate portfolio in an ESG report?
What is GRESB, and what is their role in real estate portfolio reporting?
How does EDGE align with GRESB? How can it be part of your reporting strategy?
Speakers for the Event:
Max Maywald – GRESB – Analyst, Member Relations – DACH
Michelle Farrell – Marketing and Business Development Lead for EDGE Global, IFC
TBD, Department for Business, Energy, and Industrial Strategy (BEIS)
Agenda for the Event:
5 minutes – Introduction to ESG Reporting Topic – Michelle Farrell
35 minutes – ESG Reporting with GRESB – Max Maywald
20 minutes – EDGE and GRESB Alignment – Michelle Farrell
10-15 minutes – Q & A
When: October 26th at 10:00am – 11.15 am GMT
Interested in learning
more about EDGE?
Sign-Up for our Mailing Lists