EDGE @ World Urban Forum 11: Affordable Housing in Africa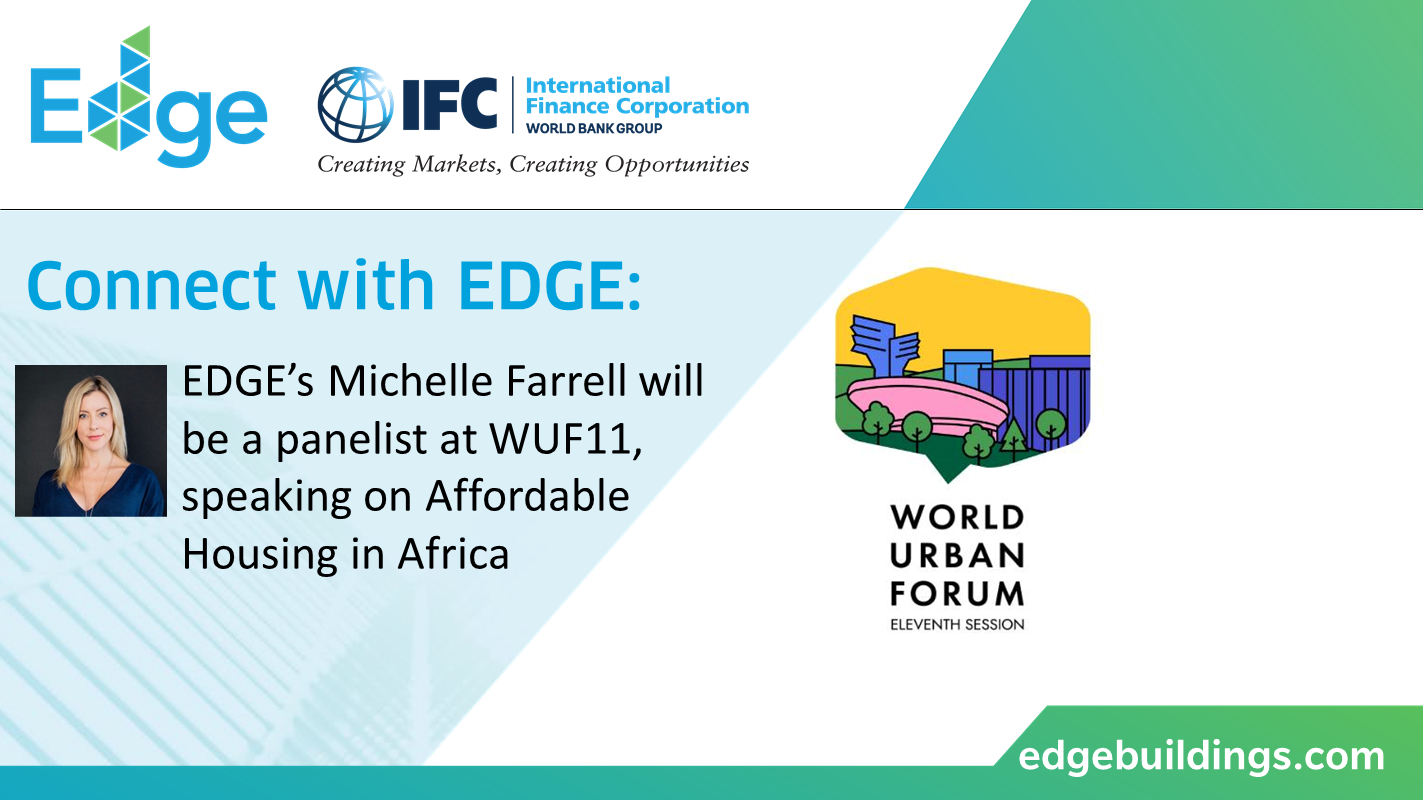 EDGE will be represented at WUF11 in two separate and exciting sessions on affordable housing in Africa on June 29, 2022. The WUF was established in 2001 by the United Nations to examine one of the most pressing issues facing the world today: rapid urbanization and its impact on communities, cities, economies, climate change and policies. If you will be in Katowice and would like to connect, please use the link below.
Wednesday, June 29, 2022 – 9:00-10:30
Partnerships and Resilience Strategies for Innovative Affordable Housing Delivery in Africa – The event will showcase learnings from Shelter Afrique, UN Habitat Regional Office for Africa, International Finance Corporation EDGE Platform and the Islamic Development Bank as it relates to affordable housing and urban development in Africa. The event will feature key market players that do play a vital role in the built environment practice in Africa in terms of mobilizing financing for affordable housing, enhancing policy formulation and driving Green Building initiatives across Africa. The event will showcase leveraging on the ideals of partnerships between relevant institutions towards driving the objectives of the 2030 Goals of Sustainable Development and the African Union Agenda 2063.
Wednesday, June 29, 2022 – 16:30-18:00
Climate-Smart Affordable Housing: A Route to Green Infrastructure in Cities – Meeting the housing needs of over 1.6 billion people, while supporting global climate goals, provides one of the most transformational opportunities in emerging markets today. This session provides evidence, through case studies, that green affordable housing does not have to be expensive or complicated. It highlights how cities can support the delivery of this infrastructure, without requiring a trade-off between shelter, resilience, and climate needs.
Connect with us in Katowice!
Event Details
June 29, 2022 - June 29, 2022
9:00 am - 6:00 pm Central European Time
Back to Events
Interested in learning
more about EDGE?
Sign-Up for our Mailing Lists