EU Taxonomy and Global Real Estate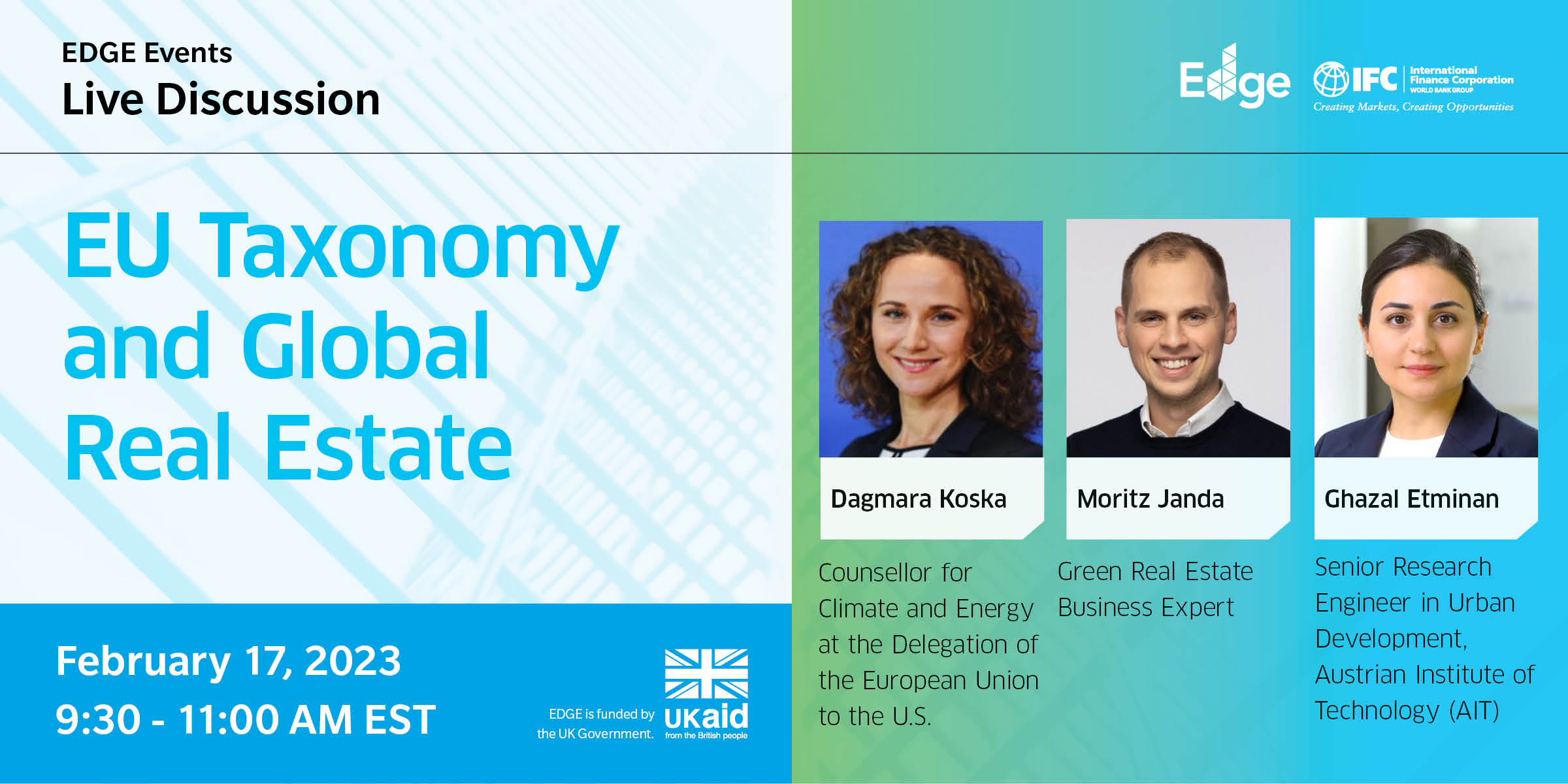 The Real Estate sector is increasingly in the spotlight of the EU Taxonomy, as buildings are responsible for 40% of energy consumption and for 36% of greenhouse gas emissions in the EU, resulting from construction, usage, renovation and demolition. Therefore, real estate companies' continued transformation and move toward sustainable activities will be a key support in achieving carbon-neutrality targets.
In this webinar we will explore the EU taxonomy as a green classification system that translates the EU's climate and environmental objectives into criteria for specific economic activities for investment purposes. Companies that fall within the scope of the new directives have to disclose to which extent their activities meet the taxonomy criteria. The disclosure requirements apply from January 2022, with financial and nonfinancial entities having to start reporting taxonomy eligibility and alignment for the previous calendar year as of January 2023.
Given the global nature of financial markets and trade flows, the EU taxonomy will also have a major impact on non-EU companies. For example, a non EU-investor or financial advisor offering products in Europe is subject to directives which require alignment with the EU taxonomy of investment products. In addition, a non-EU company with EU-based investors will likely be required by these investors to provide information about the company's alignment with the EU taxonomy.
In this introductory session to EU Taxonomy, we will explore:
What is the EU Taxonomy?
How can we comply with real estate assets in the EU and by when?
What about non-EU investments or assets owners? How are they affected?
What is the state of play for green taxonomies in emerging markets?
February 17, 2023 – 9:30 AM -11:00 AM EST
Event Details
February 17, 2023 - February 17, 2023
9:30 am - 11:00 am Eastern Standard Time
Back to Events
Interested in learning
more about EDGE?
Sign-Up for our Mailing Lists