Green Buildings in Africa – What Does it Take to Change a Market?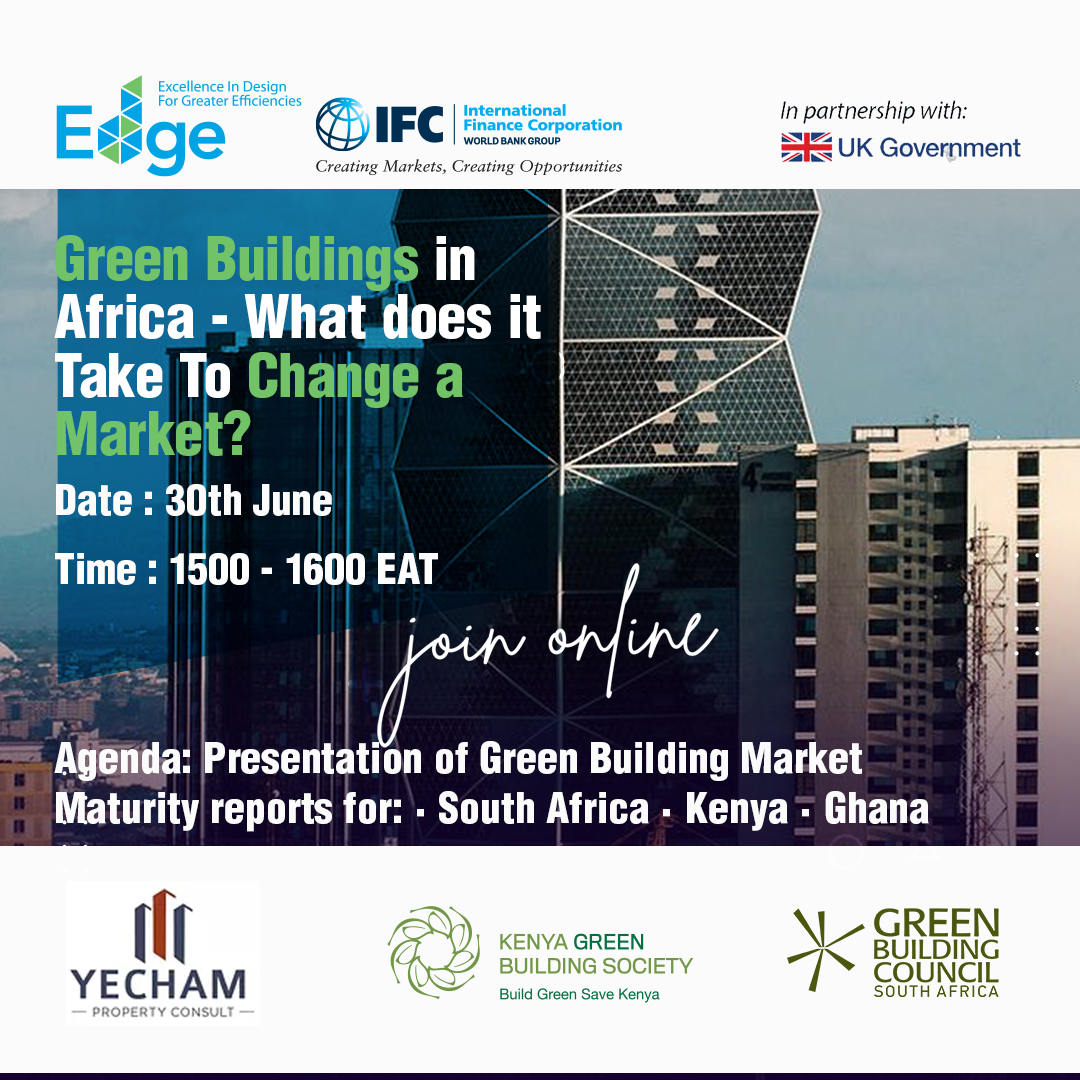 In some markets, building green is already a mainstream practice, while others are taking their first steps on the path to decarbonization. Please join the EDGE Team, Kenya Green Building Society, The Green Building Council of South Africa and YECHAM as we hold a joint webinar on the 30th June 2022 at 3:00 Pm EAT focused on Green Buildings in Africa and what it takes to transform the market toward sustainable construction. Join our speakers;
Lisa Reynolds, CEO, Green Building Council South Africa
Ted Otieno, Chairperson, Kenya Green Building Society
Cyril Tetteh, Founder, Ghana Green Building Summit (Yecham)
Panel Moderator: Sandro Diez-Amigo, Research lead, Market Accelerator for Green Construction (MAGC), IFC EDGE
As they present the Green Building Market Maturity reports for South Africa, Kenya and Ghana.
When:
Thursday, June 30, 2022
3:00-4:00 pm, East Africa Time
Questions about this event? Contact the team here.
Event Details
June 30, 2022 - June 30, 2022
3:00 pm - 4:00 pm East Africa Time
Back to Events
Interested in learning
more about EDGE?
Sign-Up for our Mailing Lists