Green Buildings in Asia – What Does it Take to Change a Market?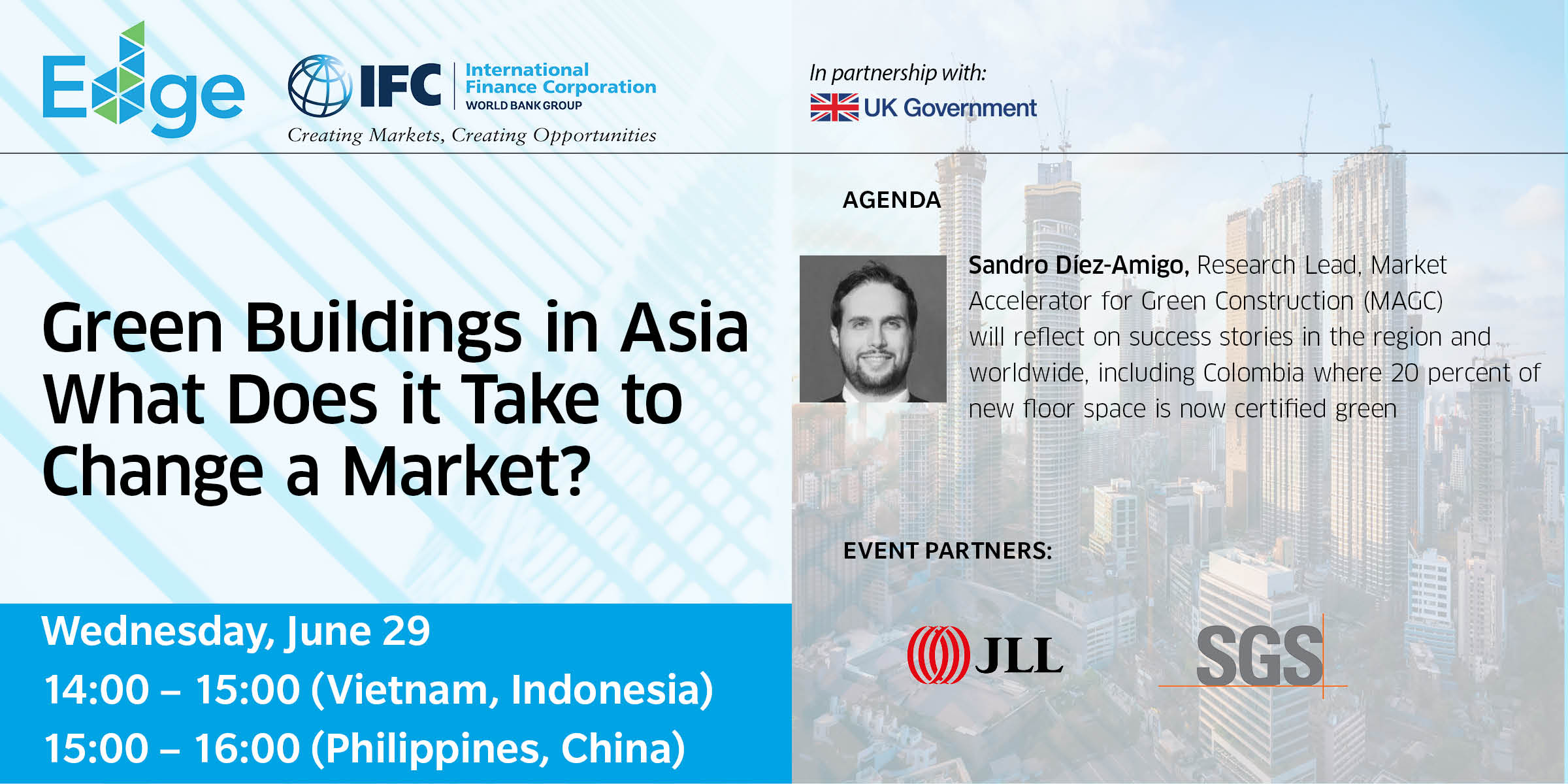 In some markets, building green is already a mainstream practice, while others are taking their first steps on the path to decarbonization. Please join the EDGE Team for this webinar to better understand the policy and private sector dynamics that can make a difference in Asia's green buildings market.
Our panelists will provide a snapshot overview of the current green buildings market in Asia based on IFC research, and seek to illuminate the many tools at the disposal of public policymakers, building developers, and financial institutions to transform landscape and set Asia on the path toward a Zero Carbon future. They will discuss the lessons learned from a global perspective by reflecting on examples such as Colombia, where 20 % of newly constructed floor space is now being certified green.
The discussion is kindly supported by JLL and SGS Vietnam and help in partnership with the UK Government.
When:
Wednesday, June 29, 2022
2:00pm – 3:00pm (Vietnam, Indonesia)
3:00pm – 4:00pm (China, Philippines)
Questions about this event? Contact the team here.
Event Details
June 29, 2022 - June 29, 2022
2:00 pm - 3:00 pm Vietnam, Indonesia Time
Back to Events
Interested in learning
more about EDGE?
Sign-Up for our Mailing Lists