IFC Webinar Series Session 2: Pillar – Supporting Sustainable Homes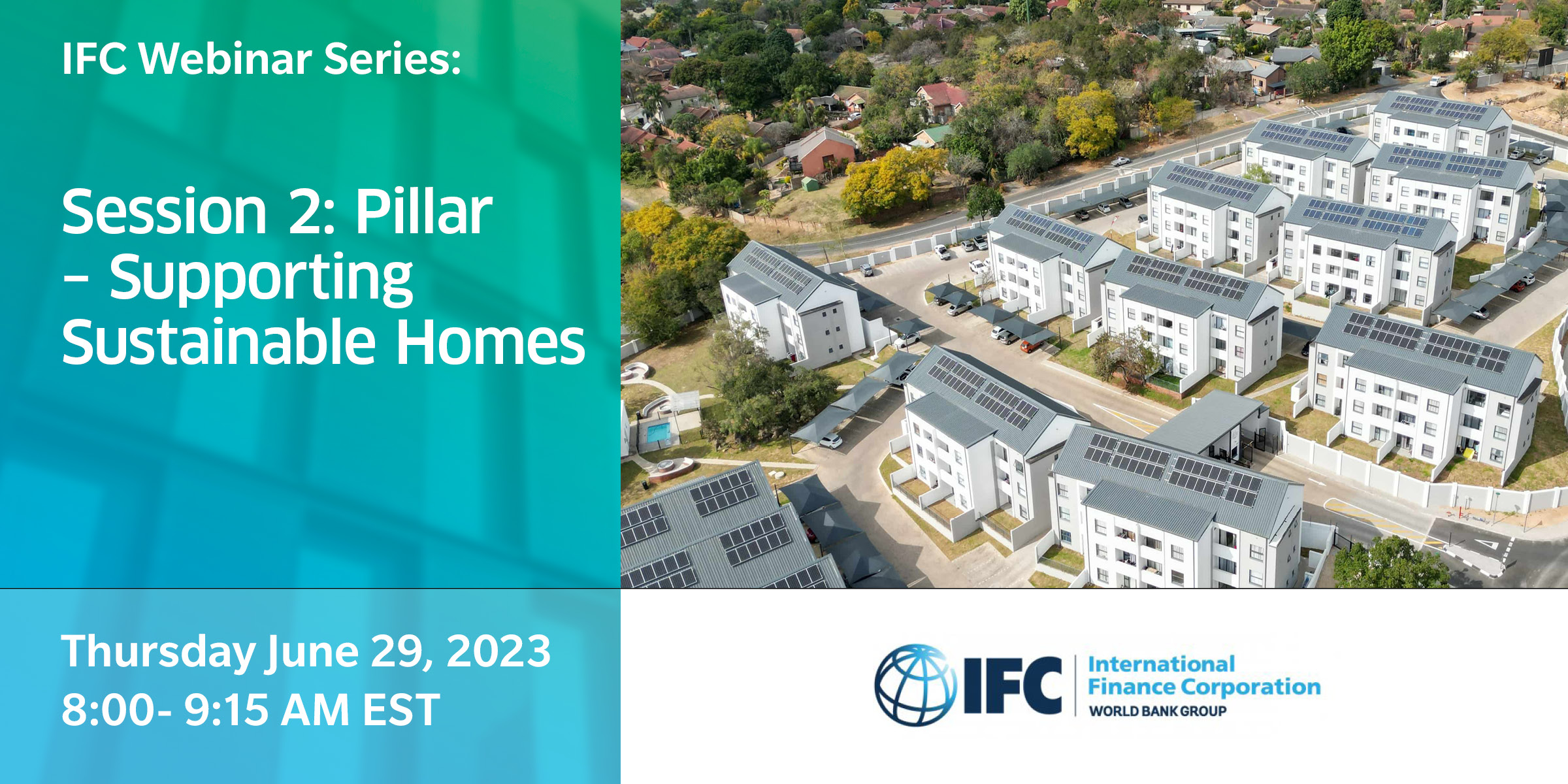 In this session, you will learn about Pillar, IFC's global housing advisory platform. Pillar helps build more bankable projects by offering the tools to support continuous improvement of developers' business proficiency and helping them design more affordable and socially sustainable communities aligned with international good practice, yet rooted in an understanding of local conditions. 
Pillar business assessment analyzes developers' overall proficiency through analysis across four key dimensions of their business, helping foster continuous improvement aligned with IFC standards: financial and business management, project operations, and organization management. Pillar social sustainability assessment benchmarks specific projects against international best practice. This tool assesses how the project aligns with the key elements of social sustainability across the four phases of development: project definition, planning and design, construction, and operations.  
Pillar offers tailored coaching to support the recommendations outlined in the assessment reports.
Thursday, June 29, 8am-9.15am EDT  
Event Details
June 29, 2023 - June 29, 2023
8:00 am - 9:15 am Eastern Standard Time
Back to Events
Interested in learning
more about EDGE?
Sign-Up for our Mailing Lists