Local EDGE Experts Training – November 19, Hyderabad, India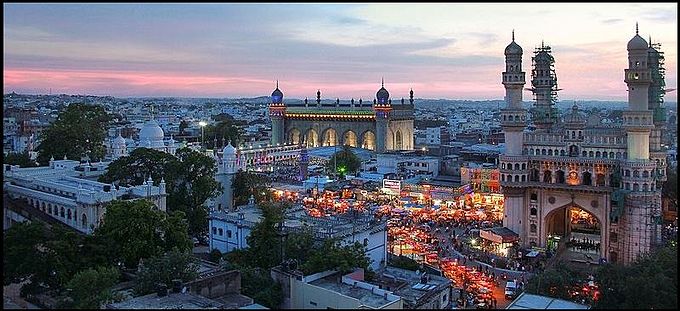 When: November 19
Venue: Administrative Staff College of India (ASCI), Bella Vista, Raj Bhavan Road, Khairatabad, Hyderabad
Cost: 5,000 INR
Register
Why become an EDGE Expert?
Accredited by IFC, a member of the World Bank Group, EDGE Experts bring their skills, insights, and thorough understanding of the EDGE software to instill confidence that a project is certifiably green. At the individual level, becoming an EDGE Expert results in greater knowledge, career growth and an opportunity to promote your work. At the firm level, credentialing your team helps to upskill your practice while attracting and retaining fresh talent.
A sole practitioner, in-house staff or a member of an engineering or architecture practice can all become EDGE Experts.
What skills will I acquire during EDGE Training?
The training covers:
Overview Of the EDGE program and Green Design
Demo Of the EDGE Software
EDGE Methodology and Software
Resources and Protocols
Overview Of the Auditing Process
Overview Of EDGE Measures
Bringing EDGE To Market
Practical Exercises
Certification Process & Roles
Click here to know more about EDGE Experts
Know the Trainers 
Autif Sayyed 

LinkedIn: autifsayyed

South Asia Lead – Green Buildings

Climate Business Department,

International Finance Corporation (IFC) 

Sahil Priyadarshi 

LinkedIn: sahilpriyadarshi

Green Buildings Specialist,

Climate Business Department,

International Finance Corporation (IFC) 
Register for the EDGE Expert training Now!
This training is offered for 5,000 INR.
If you have any queries/suggestions on Hyderabad training or you are interested to take EDGE Expert training in a future training, then please let us know in advance by sending an email to the Program Manager, Ms. Karishma Ladha at KLadha@ifc.org 
Organizer:
IFC
Ms. Karishma Ladha
Location Details
Administrative Staff College of India (ASCI), Bella Vista, Raj Bhavan Road, Khairatabad, Hyderabad
Back to Events
Interested in learning
more about EDGE?
Sign-Up for our Mailing Lists