Philippines EDGE Expert Training August 15-17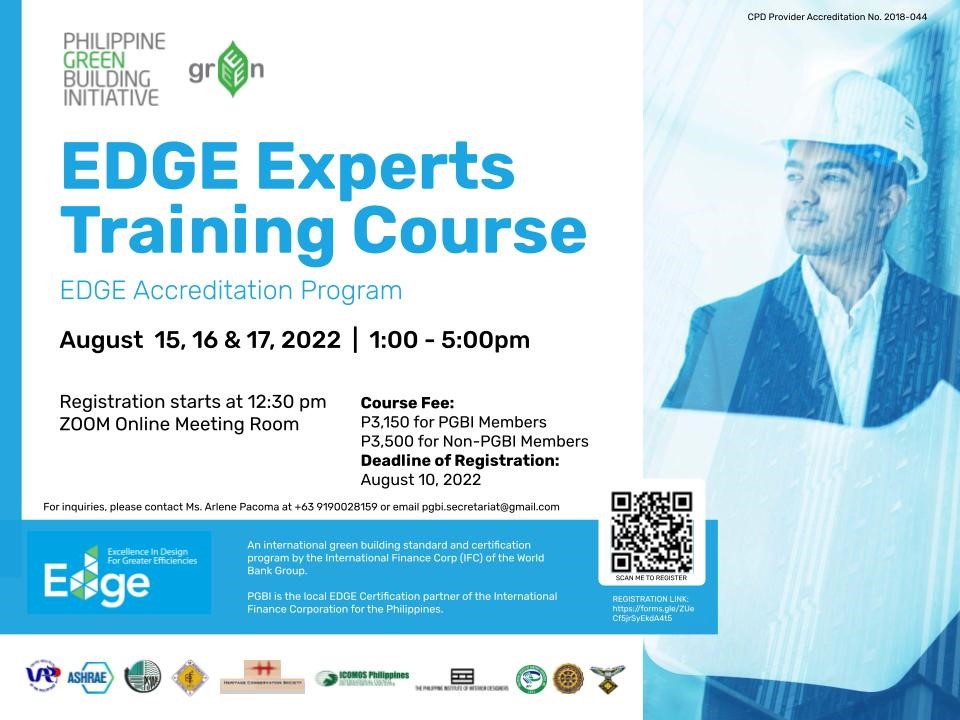 EDGE Experts make a positive impact by directing clients towards high-performing design. They are the go-to resource for builders who want an authority to help them make the right choices when designing and certifying green. EDGE Experts are accredited by IFC, a member of the World Bank Group, and are listed on EDGE Experts Around the World.
Join us for an EDGE Expert Training co-organized by the EDGE Team and PGBI.
When:
Day 1: Monday, Aug 15, 2022
1:00pm – 5:00pm (GMT+8)
Day 2: Tuesday, Aug 16, 2022
1:00pm – 5:00pm (GMT+8)
Day 3: Wednesday, Aug 17, 2022
1:00pm – 5:00pm (GMT+8)
Cost:
Regular Price: P 3,500.00
Questions about this event? Contact Arlene Pacoma here.
Event Details
August 15, 2022 - August 17, 2022
Organizer:
Philippine Green Building Initiative
Arlene Pacoma
Back to Events
Interested in learning
more about EDGE?
Sign-Up for our Mailing Lists