Removing the roadblock to Green Investment: how to make infrastructure projects bankable in Africa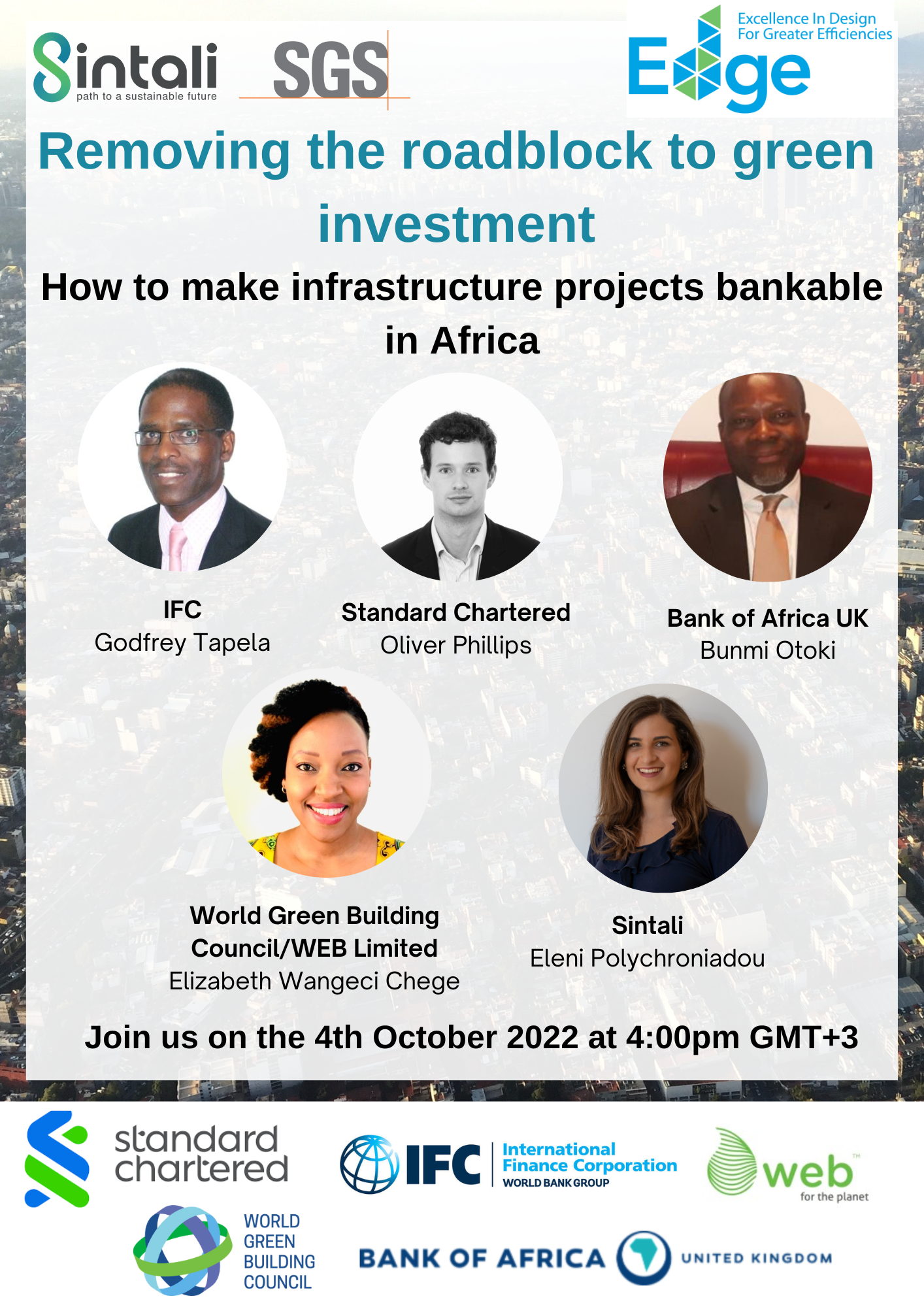 Green lending has been growing at a phenomenal rate over the past few years. Indeed, global green bond issuance increased from $2.3bn in 2012 to $511.5bn in 2021. Despite this, there is still a large infrastructure gap, particularly in some regions in Africa where the cost of risk has deterred investment.
Inadequate infrastructure remains a major obstacle towards these regions achieving full economic growth potential. Moreover, with building and construction accounting for almost 40% of global carbon emissions, there is a clear need that all existing and new buildings must be green.
So what does it take to increase the bankability of infrastructure developments and how can developing a green building strategy play a part in this?
In this webinar participants will learn about the current barriers developers face in Africa when looking for investment; how to minimise risk profiles and create a bankable infrastructure project; what banks and investors look for when financing infrastructure and how green building can help with investor confidence.
Agenda:
-Introduction on market landscape from Africa Regional network (5 mins)
-Panel discussion among speakers, moderated by Sintali (45 mins)
-Q&A with audience (10 mins)
When: October 4, 2022
Interested in learning
more about EDGE?
Sign-Up for our Mailing Lists