The Road to COP27: The Time for Zero Carbon is NOW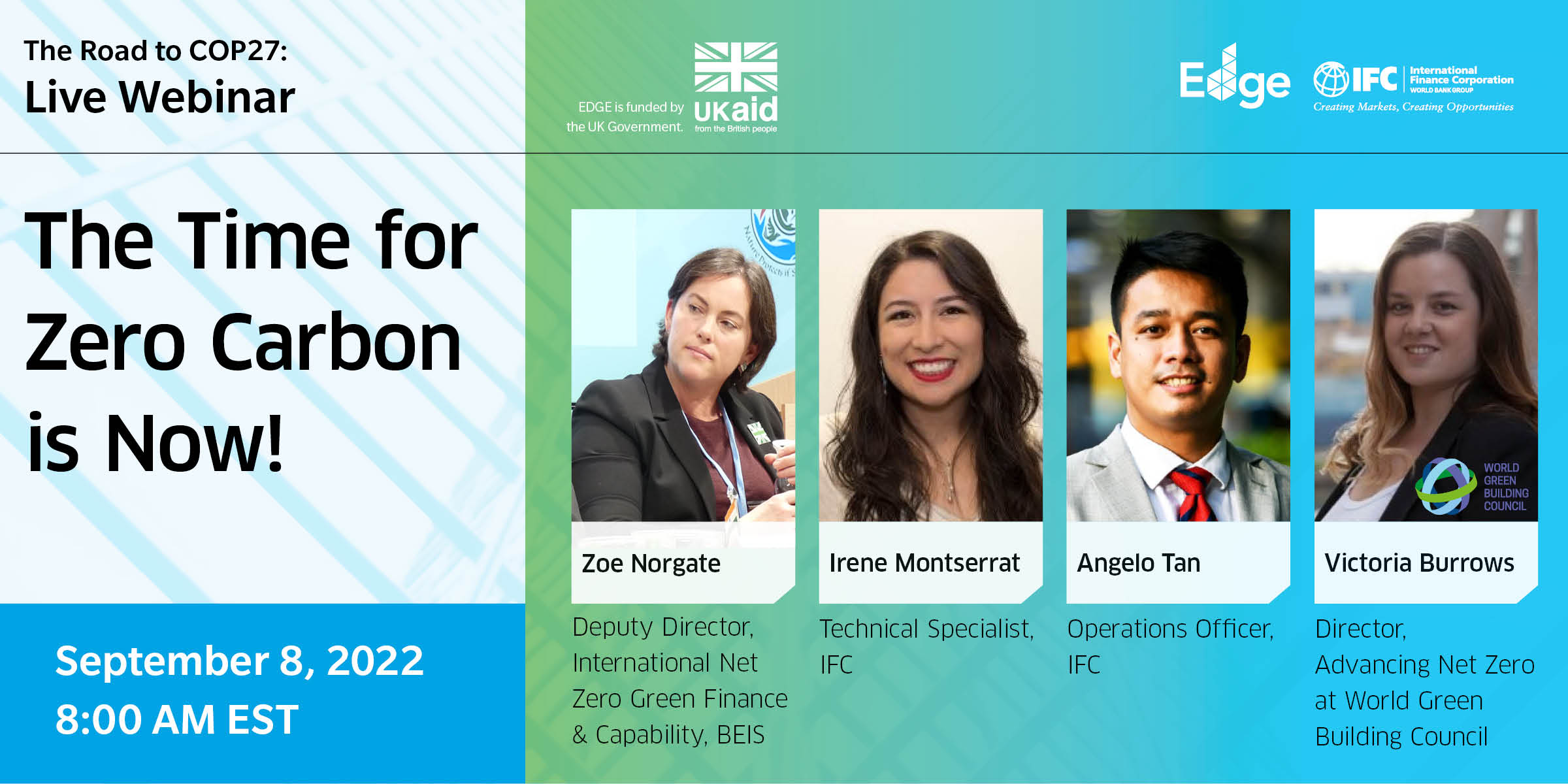 The WorldGBC advocates for cutting emissions of the building and construction sector in half by 2030 and the total decarbonization of the sector by 2050. IFC and EDGE support the development of Zero Carbon buildings worldwide. Please join us for this webinar where we will raise awareness about reasons behind the 2030 and 2050 dates, and explain how EDGE can be part of a Zero Carbon strategy.
We are joined by Zero Carbon expert Victoria Burrows from the World Green Building Council. Victoria is Director of Advancing Net Zero, the pioneering WorldGBC global project to accelerate total decarbonization of the built environment. In this role, Victoria oversees and supports Green Building Councils participating in the project, as well as a number of other partnerships providing funding and support, marketing and communications, and the Net Zero Carbon Buildings Commitment.
AGENDA
Why Zero Carbon Now? Victoria Burrows, WorldGBC
Planning your Zero Carbon Pathway to Decarbonize by 2030/2050 – Angelo Tan, IFC
How to Model a Zero Carbon Building in EDGE, Irene Montserrat, IFC
We hope you will join this exciting webinar and plan your transition to Zero Carbon today!
Interested in learning
more about EDGE?
Sign-Up for our Mailing Lists