Sustainability at Scale: Setting your Green Building Strategy with EDGE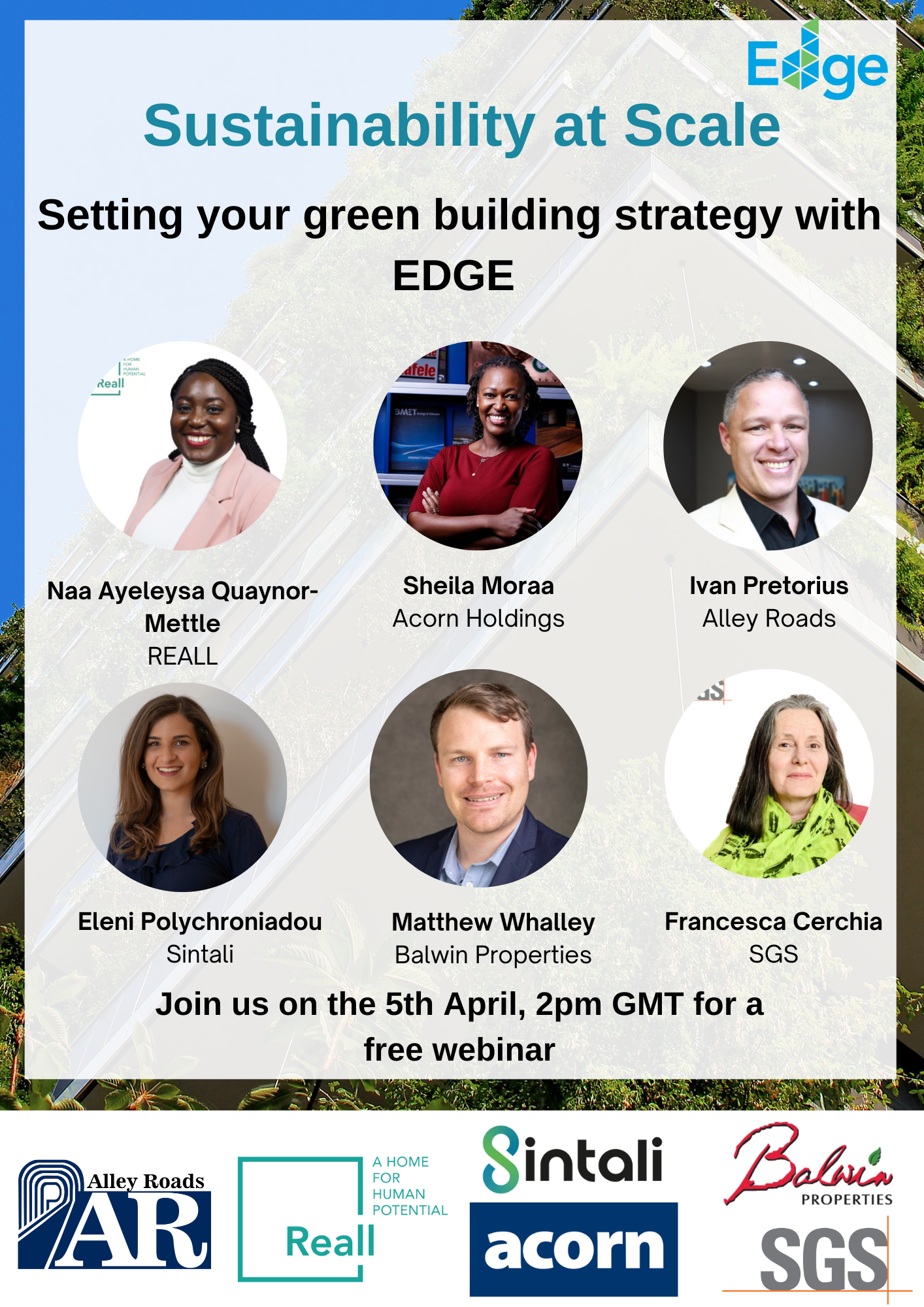 Buildings contribute to 37% of the world's global energy consumption and contribute over one third to all man-made greenhouse gas emissions. With increasing pressure on companies to reduce the carbon impact of business while maintaining strong financial results, decarbonizing buildings is an essential part of any sustainability strategy. Find out how IFC's EDGE App can help companies across Africa create a sustainability strategy and bring business benefits to your organization.
Clients will learn:
Learn how green buildings fit into their company's sustainability strategy
Understanding the business benefits green building certification can unlock
Hear from SGS clients in Africa and discover how EDGE has helped them decarbonise their buildings
Agenda:
How has the green building market evolved in Africa?

What is EDGE and how can it help companies set a sustainability strategy?
Case study: REALL, Ghana
Case study: Acorn Holdings, Kenya
Case study: Alley Roads, South Africa
Case study: Balwin Properties, South Africa
Q&A
Interested in learning
more about EDGE?
Sign-Up for our Mailing Lists