Sustainability at Scale: Setting your Residential Green Building Strategy with EDGE (Spanish)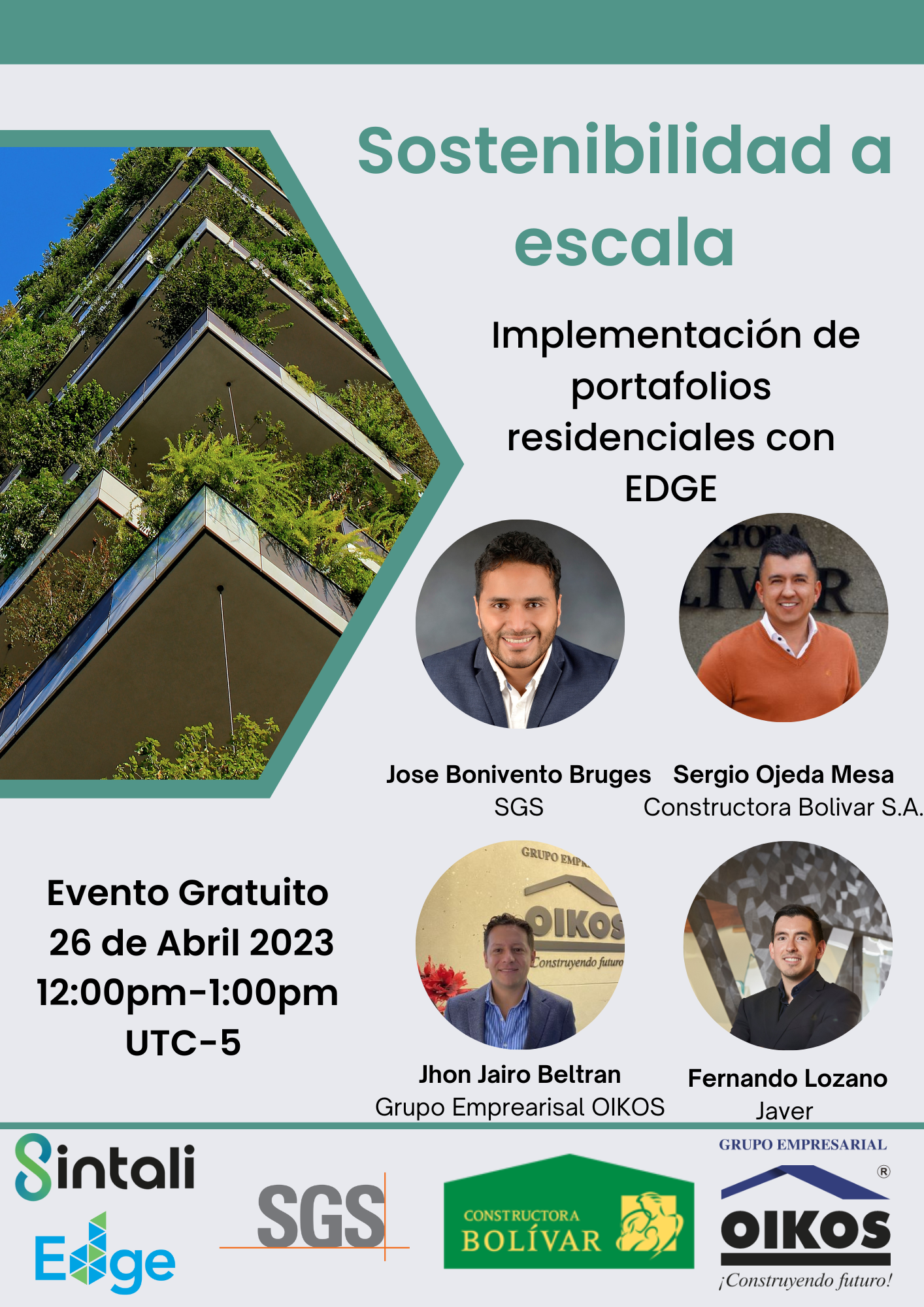 Please join us for this free webinar presented in Spanish.
Latin America's housing deficit stands at 23 million units, demonstrating a huge market opportunity within the construction sector. With buildings contributing to 37% of the world's global energy consumption there is also increasing pressure on companies to reduce the carbon impact of business. Find out how IFC's EDGE App can bring business benefits to developers across Latin America and help create a sustainability strategy to decarbonise residential building developments at scale.
Participants will:
• Learn why green buildings are important for the residential sector and how green buildings fit into developer's sustainability strategy
• Understand the business benefits green building certification can unlock
• Hear from SGS clients in the Latin American region and discover how EDGE has helped them find business benefits
Agenda:
"• How has the green building market evolved in Latin America?
• What is EDGE and how can it help developers?
• Case study: Constructora Bolivar
• Case study: Grupo Empresarial Oikos SAS
• Case study: Javer
• Q&A
Interested in learning
more about EDGE?
Sign-Up for our Mailing Lists