Artificial Intelligence and the Future for Smart Homes
The floor area of buildings is expected to double by 2060, with most of this growth occurring in residential construction. It's an opportunity for tomorrow's homes to be designed, built and operated more intelligently.
Ommid Saberi
Rebecca Menes
January 30, 2020
6-min read
Homes waste energy and water when they aren't designed well. This is a particular challenge in emerging markets, where resources are less plentiful and utility costs are high relative to incomes. Even in homes that are designed with efficiency in mind, energy and water use can increase beyond original estimates, depending on behavior. Rising bills can negatively influence a homeowner's ability to meet monthly mortgage payments.
Yet there is a potential solution at the intersection of artificial intelligence (AI) and human behavior. Part of this solution is already in place in the form of smart meters, which can be preinstalled in residences to help occupants make better daily energy choices. Smart meters could capture utility usage and track indoor temperatures and then deploy that information for action, which is where AI steps in.
While the concept is still in its infancy, an AI-based framework could collect data from smart meters in an anonymous way and then interpret and share it for better decision-making by multiple stakeholders, from residents and builders to utilities and governments. Using smart meters and AI, homes would become the ultimate example of biomimicry (the design and production of materials, structures, and systems that are modeled on biological entities and processes), acting like redwood trees that grow and protect each other through interconnected roots.
The Birth of Smart Homes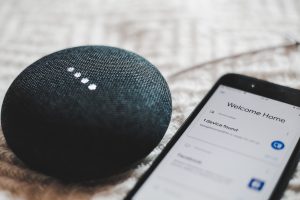 While the concept of smart homes has had several false dawns in recent decades, new technologies are starting to vie for the attention of homeowners, with the potential to better control energy and water use. Smart speaker technologies such as Amazon's Echo, Google Home and Apple's Siri have all made inroads through their voice interaction capabilities, with Google Nest providing a breakthrough with its smart thermostat. Still, these technologies fall short of tying together the plethora of systems that support a consumer's energy, water, security and ambient needs.
Eventually these technologies will become so interconnected and intelligent that human intervention is barely needed. When they are AI-enabled, the systems and design solutions of a building will interrelate intelligently to respond to the comfort of the occupants, including window openings, shades, lighting, insulation, cooling, heating and hot water systems. For thermal comfort in hot climates with the least amount of energy use, for example, AI technologies could cool a home by opening a window when outside temperatures are preferable and air quality is suitable, or start a ceiling fan, shade windows to reduce glare, and cycle the air conditioning. The appropriate temperature would be reached depending on who is home and in which room they are located, with a persona-based approach relating to historical preferences.
Smart Meters on the Rise
In the quest to achieve this new frontier in intelligent buildings, a starting point is needed, most likely smart meters. By directly linking to energy loads in the house, smart meters enable consumers to take advantage of time-of-day tariffs where advanced metering infrastructure is in existence. When installed in a visible location, they serve as reminders and motivators for residents to monitor their energy use, resulting in a minimum five percent reduction in consumption peaks. International Housing Solutions in South Africa, a company that both rents and sells quality affordable homes, educates its customers on how to use preinstalled smart meters, demonstrating how conscientious behavior produces savings typically equivalent to one month's rent each year. The more sophisticated smart meters become, the more they can be programmed to maximize efficiency both for the benefit of consumers and to take pressure off the grid.
Smart meter implementation is starting to take off in emerging markets. Vinte, a large-scale developer of affordable green homes in Mexico, has installed smart meters in each of its solar-powered residences so occupants can see utility usage on the fly. These smart meters, which cost Vinte $40 each, help to avoid surprises when bills are due. DCM, a high-end developer in Mexico, offers proprietary smart meters in its new development called ELEMENTS, a state-of-the-art complex just outside Mexico City that is powered completely by co-generation. DCM's smart meter app has an automation system compatible with Google Assistant and Alexa to control lighting, air conditioning, blinds and even stereo levels. Other companies using smart meters include Vega Tobar with their Edificio Edwards project in Quito, and iJenga in Nairobi in their Aashiana home.
As of early 2019, 54.7 million smart meters were installed across 50 emerging countries in Latin America, the Middle East, Africa, Central and Eastern Europe, South Asia and Southeast Asia. Between 2019 and 2023, 269 million smart meters or Advanced Metering Infrastructure (AMI) devices will be deployed in emerging markets. In terms of investment, the global smart meter market is valued at $5.8 billion (2018) and is projected to reach $7.06 billion by 2023.
Connecting Smart Meters to Artificial Intelligence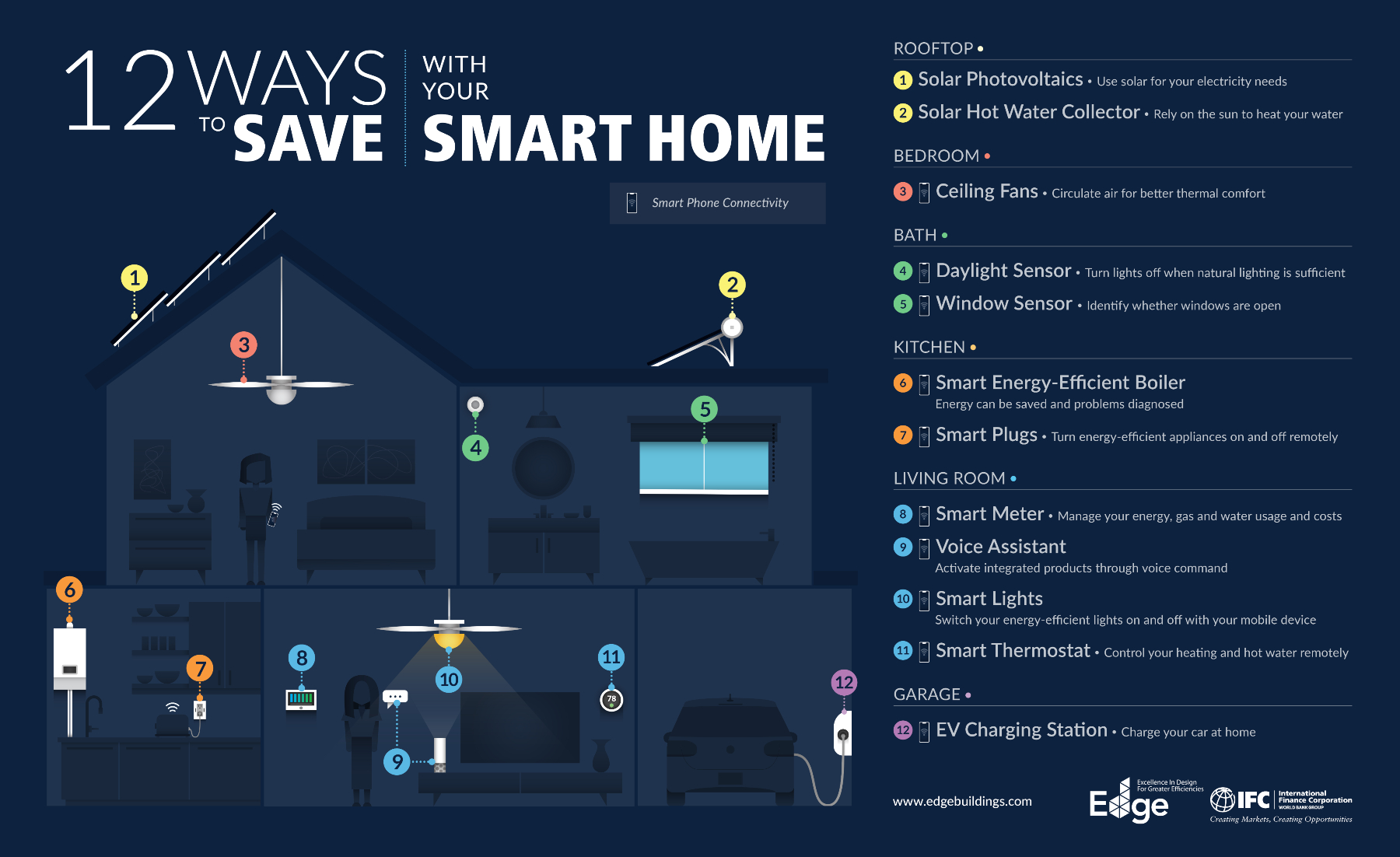 In and of themselves, smart meters don't constitute artificial intelligence. They don't make judgments as humans do, nor do they solve problems. But with smart meters preinstalled in resource-efficient homes, data from multiple homes could be gathered and analyzed for better conclusions on construction, energy policy and efficient use of resources. Increased resource efficiency will result in lower utility bills for homeowners, with the opportunity to re-purpose savings toward healthcare, education and other needs.
At a city or global level, the data analysis from smart meters could be divulged – in an open-source way that protects privacy through anonymous aggregation – to also benefit architects and engineers. A large number of external variables could be searched and then pondered when simulating a building model. The idea would be to combine performance history with evolving climate informatics that impact design decisions, including fluctuating temperatures, changing rainfall patterns and cloud coverage, and the angle of the sun.
The science of entwining resource-efficient design with human behavior is expected to become more agile, granular and advanced in the near future. AI-enabled machines and algorithms will analyze the massive data collected and then develop logic and make informed decisions for humans. By coding these machines to recognize patterns and constantly improve predictions and decisions, the evolution of their learning capabilities is unlimited.
IFC's EDGE as a Potential Platform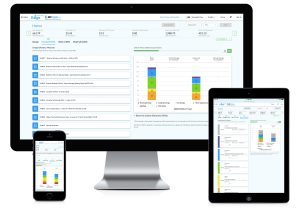 IHS, Vinte and several other builders certify their homes with EDGE. A core component of EDGE is its software, which provides a foundation of bio-climatic data while eliminating silos among its categories of energy, water and embodied energy in materials, serving up cross-pollinations that rely on a user's inputs and selections.
EDGE is able to analyze the relationships between the local climate, humans and systems in order to estimate how the building will perform.  The software also calculates the length of time before the building earns a positive return on investment through savings on utility costs. The idea is to balance inhabitant comfort with costs while improving environmental performance.
For now, building designers use EDGE and similar products to determine the most cost-effective systems and relevant design concepts for optimal performance. By adding feedback loops and increasing computing capabilities, such products could eventually serve up optimal scenarios at the click of a button. This process, referred to as generative design, would continually evaluate trade-offs among comfort, cost and resource intensity.
Intel for Banks and Governments
Whether EDGE evolves rapidly enough to become the ideal platform or a better solution comes along, exciting opportunities exist to develop artificial intelligence in the real estate industry.
Other applications for such machines include overlaying data for certified green buildings with evidence of investment performance. Providing proof of whether a certified building rents or sells faster or at a higher value could be a condition of incentivized financing and/or preferred insurance rates. How about insisting on carbon emission read-outs? Local and national governments could gain a better understanding as to whether they're on track with climate commitments if they could get this information from the building sector.
Artificial intelligence would then play a role in helping banks decide whether they should even offer conventional financing. Algorithms could be built to identify which developers have lower risk profiles and what their preferential rates should be. Governments could use such information to design incentives to minimize carbon emissions.
As the building and construction industries adopt these technologies, the hope is that manufacturers will also eventually compete to produce the most ideal systems and materials. Consumers, too, might jockey to obtain the least expensive green mortgage or cut their energy use dramatically, which will result in more comfortable homes that cost significantly less to heat, light and power.
Once demand for energy has fallen and pro-environment building practices become widespread, resource-guzzling homes will be a thing of the past, with AI most likely playing a pivotal role. When that happens, we'll reflect back and remember that it all started with a smart meter perched on the wall, glowing with its potential to change the world.
This article will appear in IFC's upcoming Artificial Intelligence – Opportunities in Emerging Markets.
More Stories from EDGE.
Market transformation in action.
Interested in learning
more about EDGE?
Sign-Up for our Mailing Lists