BALAI BERDE and EDGE: Scaling Up Green Housing in the Philippines
Launched last March in the Philippines with assistance from IFC, the BALAI BERDE Program signals to Southeast Asia and the rest of the Global South the important role the secondary mortgage market can play in greening the housing sector.
Angelo Tan
May 26, 2021
6-min read
Green building rating systems such as IFC's EDGE add a lot of value to residential projects on their own. However, when coupled with financial products and incentives, they present a more attractive proposition for both developers and homebuyers, promoting unprecedented growth and scale for homes that contribute to climate change mitigation.
We've seen how Bancolombia's initial $117-million green bond issuance has successfully greened Colombia's housing market, using EDGE as criteria, through green construction finance and green mortgages, and how Arthaland, as the first nonbank issuer of green bonds in the Philippines, is using the $60-million green bond proceeds to fund the development of their entire portfolio of EDGE-certified residential and commercial projects.
Then there is the secondary mortgage market, which can also be made more sustainable through green mortgage-backed securities (green MBS). It works like this: a secondary mortgage institution, typically a government-owned corporation, purchases housing loan receivables on projects that satisfy green building criteria, securitizes these into MBS, to be sold to climate-conscious investors. By doing so, the secondary mortgage institution offers liquidity to mortgage originators, such as developers or banks, allowing them to develop more projects or to offer more loans. The utility savings of these green homes also improve the capability of borrowers to pay their mortgage and lowers credit risk for lenders.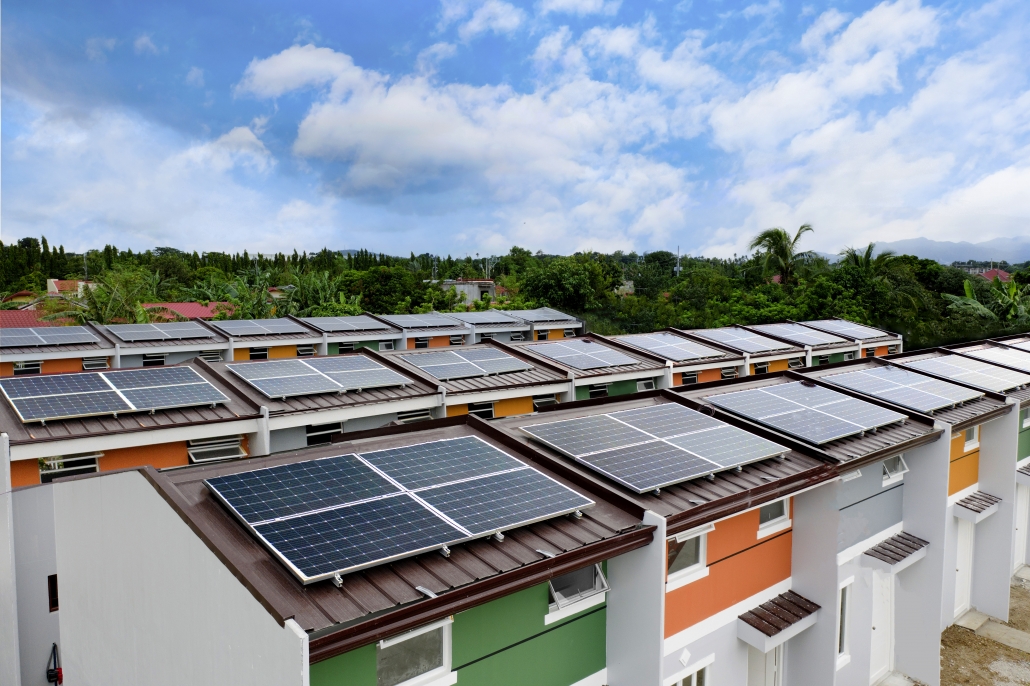 Perhaps the most well-known example of green MBS is the Multifamily Green MBS program in the US by Fannie Mae, the largest green bond issuer of 2020. Since its launch a decade ago, the program has generated a multitude of tangible social, environmental, and financial benefits, including 770,000 residential units retrofitted or certified as green. This has resulted in reductions in water use by 30 million kL, GHG emissions by 528,000 metric tons, and energy by 2.3 trillion kwh. And the green homes have also generated an average annual utility savings of $178 per housing unit with $2.99 in economic output per dollar invested.
Although the effectiveness of green MBS in incentivizing green housing is well-demonstrated, there is very little evidence of this instrument being used in developing countries. Particularly in Asia, secondary mortgage markets remain largely underdeveloped, when compared to primary mortgage markets, primarily due to the absence of a conducive legal and regulatory environment and infrastructure, as well as the lack of financial sponsorship by governments. Where a secondary mortgage market is already established, often-cited barriers in the creation of green MBS are the lack of expertise to develop such a product and the lack of a project pipeline due to the perceived or real cost to building green, especially in the affordable housing market, where a green MBS can make a large impact.
This narrative is beginning to change, with the support of multilateral development banks (MDBs), secondary mortgage associations such as ISMMA and ASMMA, and the knowledge sharing between and among the members. Emerging markets are now also churning a steady pipeline of green-certified housing units, including the 136,000 housing units that have been certified with EDGE, which are demonstrating to developers, financial institutions, and governments the viability and profitability of a green housing market. Such is the case for the BALAI BERDE Program, launched last March in the Philippines with assistance from IFC, signaling to Southeast Asia and the rest of the Global South the important role the secondary mortgage market can play in greening the housing sector.
Addressing the country's housing deficit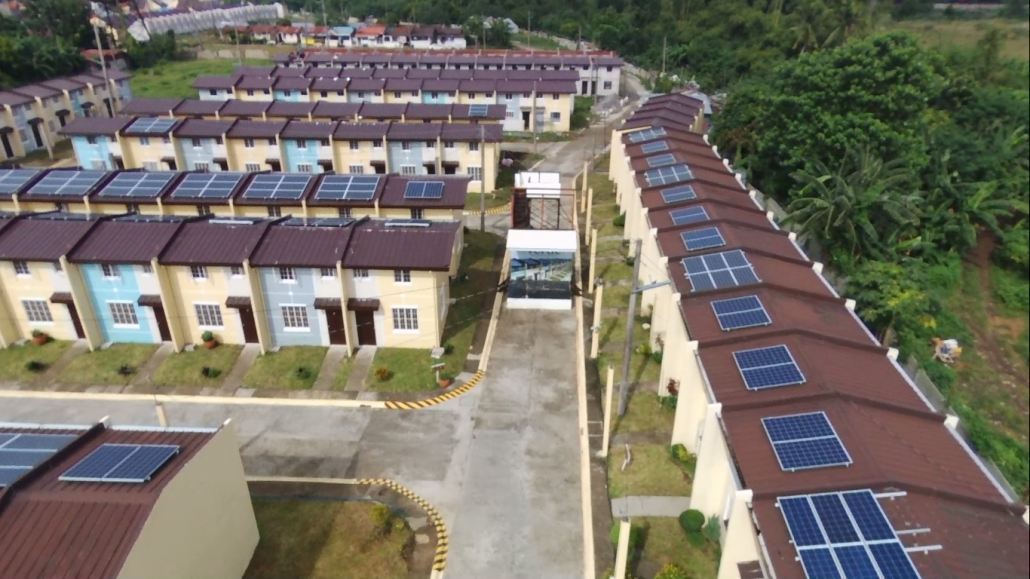 According to the Department of Human Settlements and Urban Development (DHSUD), the housing backlog of the Philippines currently stands at 6.5 million units. Without the required interventions, the deficit is forecasted to reach 22 million in two decades. The DHSUD is finalizing an ambitious 20-year roadmap to address this housing gap while ensuring continuity of the housing department's programs, shaping a brighter future for the country's housing sector.
As one of the key shelter agencies (KSAs) under the DHSUD, the National Home Mortgage Finance Corporation (NHMFC) is tasked with the mandate of providing housing finance by creating and operating a secondary mortgage market. The NHMFC saw an opportunity to go beyond addressing the housing gap by incentivizing the development of sustainable housing. Thus, the NHMFC launched the BALAI BERDE Program last month.
BALAI BERDE offers a liquidity facility to developers and banks through the purchase of mortgage receivables on eligible green housing projects. These purchases are backed by proceeds from green bonds issued by the NHMFC.
BALAI BERDE, which literally means green home, is an expansion of the KSAs' BALAI, (Building Adequate, Livable, Affordable and Inclusive Filipino Communities) program.. BALAI facilitates direct housing production, housing loans, mortgage programs, land registrations, and other various housing assistance to Filipinos. The acronym BERDE stands for Building Eligible Resilient Dwelling for Everyone.
An untapped market and the EDGE advantage
The Philippines' certified green building footprint is less than 2 percent of the country's total constructed floor area. There are only around 150 green buildings in the Philippines, most of which are office towers in Commercial Business Districts. This leaves many other building typologies, such as residential, as well as developments in provincial areas, left behind in the green building movement.
The housing deficit highlights a huge opportunity for scaling green buildings in the affordable housing market and it is in this area that EDGE can make a difference. As an inclusive, inexpensive, and accessible green building rating system, EDGE can address the critical sectors in the country that other green building rating systems have difficulty reaching, enabling green building transformation across all sectors. "This strategic partnership with NHMFC encourages more green housing development, a sector that has largely lagged behind commercial real estate in the transition to a low-carbon economy," said IFC's Country Manager for the Philippines, Jean-Marc Arbogast.
For these reasons, the NHMFC has adopted EDGE as eligibility criteria for housing projects enrolled in BALAI BERDE. According to DHSUD Secretary Eduardo Del Rosario, "EDGE is the ideal tool for NHMFC's BALAI BERDE Program." He added that because the EDGE standard does not focus only on high and medium rise buildings, it can cater to low rise homes.
Good for business, good for people
The housing projects could help expand home ownership for low-income and marginalized communities. Under BALAI BERDE, an eligible housing unit, whose loan amount must not exceed Php3 million or roughly $60,000—the ceiling for what is defined as low-cost housing in the Philippines—will be covered by an annual, fixed interest rate ranging from three to six percent, depending on the term of the loan, up to 30 years. These rates are much lower than those offered by commercial banks. An additional interest subsidy of 0.5 to one percent for the first ten years of the loan is also awarded to borrowers from the marginalized sector, or those whose household income does not exceed Php20,200 per month. Plus, homebuyers will benefit from the home's resource efficiency with lower utility costs.
Interest in the market is growing for this partnership, with over 90,000 sqm of floor space and 3,000 housing units registered for EDGE certification in the Philippines, even before the BALAI BERDE launch. According to Emma Imperial, President and CEO of Imperial Homes, who has registered three housing projects under the program, "BALAI BERDE's successful partnership with EDGE could trigger a green mortgage revolution in the country. This will encourage funders and developers to support the development of sustainable and resilient communities, with homebuyers enjoying lower interest rates and utility savings." Following this success story, three other secondary mortgage institutions have also reached out to see how BALAI BERDE can be replicated in other Asian countries.
More Stories from EDGE.
Market transformation in action.
Interested in learning
more about EDGE?
Sign-Up for our Mailing Lists