Balwin Properties Scores Big with Absa's New Eco Mortgage
Absa now offers South Africa's first eco home loan with a competitive finance rate. Here's how a property developer made it a reality.
Rebecca Menes
September 21, 2020
5-min read
Steve Brookes had a hunch that a lower borrowing rate was key to homebuyers purchasing affordable green homes. So the CEO of Balwin Properties, the largest provider of sectional title properties in South Africa, developed a pipeline of certified green homes. Then he turned to Absa, a financial institution that prioritizes green living, to co-create a green mortgage product.
Most developers wait for banks or governments to offer incentives before they commit to designing and certifying their properties green. Not Steve Brookes. He partnered with Absa bank, with whom he's had a 25-year relationship. Absa's like-minded values of customer-centricity and environmental sustainability were the chemistry that made the collaboration work. The result is a first-to-market proposition for their customers.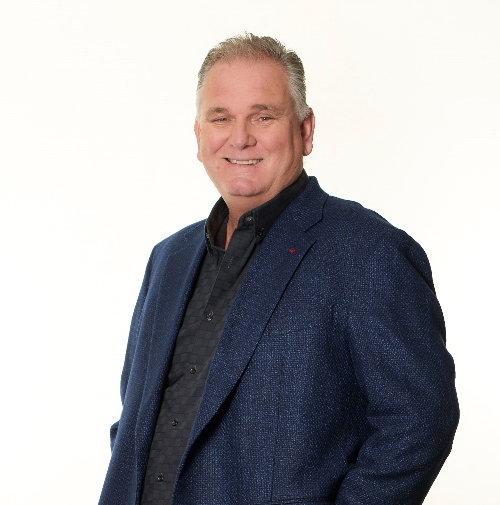 So what was the secret sauce that made the recipe come together? "We knew that a green mortgage would benefit our joint customers," he says. "When we realized that certification was the key to making it work, it blew us off our chairs."
Qualifying homebuyers can get a reduced interest rate on their mortgages at the EDGE-certified Polofields, De Zicht, The Blyde, and The Reid, which are all located in either greater Johannesburg or Cape Town. The first "Eco Home Loans" are now being sold.
Absa is already thinking about working with Balwin on other EDGE-certified developments. The bank's other benefits also include 105% loan-to-value for young professionals, cashback for rewards members, and access to financial planning. Absa has demonstrated how it partners on solutions to enable homeownership in South Africa.
According to Brookes, Balwin Properties doesn't get direct financial gain from Absa's favorable rate. He views it purely as a mechanism for an improved living standard for his customers. But his innovative approach does distinguish him from the rest of the pack. Balwin sold a record of 807 homes in March. Now the new loan will prompt fresh interest, which will, in turn, drive more business.
"We've got a national footprint, so it will take some time to get it out there. We're not Coca-Cola," explains Brookes.
Meanwhile, Brookes has caught the attention of the country's president, who sees the mortgages benefiting low-income people. Cyril Ramaphosa, who is openly fond of Balwin Properties, attended their latest launch. "With the president's blessing, all the banks will do this," says Brookes.
The value transfer to the customer made financial sense to Absa when viewed as a chance for a wider market share. The bank sees the partnership as beneficial in the long term, with the Eco Home Loan an attractive addition to their offerings.
"We saw this as an opportunity to provide a solution for customers that is eco-friendly, while also leading the industry with this new product," said Geoff Lee, the Managing Executive for Absa Home Loans. "We must develop innovative propositions that serve the evolving needs of South Africans and align with our role as a responsible corporate citizen."
The Eco Home Loan dovetails with Absa's focus to "house the nation and shape the industry in a meaningful way." "It's our goal to help make our sector more sustainable," adds Lee. "That sustainable living is a priority for our customers makes it a priority for us."
Even without the financing piece of the puzzle, Brookes had adopted an all-out approach to having his homes certified with EDGE by the Green Building Council of South Africa (GBCSA). The homes are clustered around Lifestyle Centres, which have received the council's highest 6-star rating from its own certification system.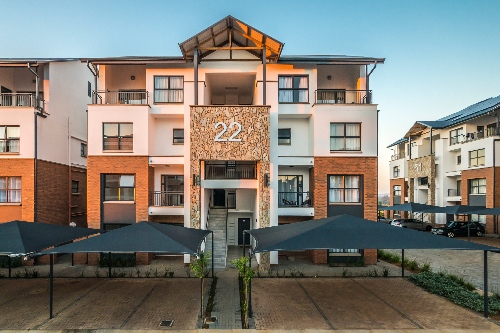 "This project represents true industry innovation," says Georgina Smit, GBCSA's Head of Market Transformation and Sector Development. "The collaboration between Absa and Balwin Properties is a game changer for the property sector and represents bold leadership."
Brookes says his green homes didn't cost more to build. "Extra costs are minute if you're an astute developer," says Brookes. "We should strive to get a financial benefit for our customers. And I'm passionate about green buildings, which is reflected in our 16,000 registrations for EDGE certification.
"We're also keeping the architects on their toes," continues Brookes. "They need to put their energy into making them a better living environment. Would you live there? If not, then why are you around this table?"
With Absa being first-to-market, it won't be long before other banks create products that tack onto certification. For the concept to work, the belief that the lender, supplier, and buyer all benefit and prosper will be essential.
"Absa's Eco Home Loan enhances the benefits of EDGE certification by lowering the cost of finance for our customers," says Lee. "The way of the future is for us to work in ways that benefit all of us, while remaining true to our vision and values."
"We want banks to finance better homes for the masses," Brookes concludes. "No one can argue that point. I welcome my peers to follow. Let's share our ideas, and just get on with it. We've only got one world."
More Stories from EDGE.
Market transformation in action.
Interested in learning
more about EDGE?
Sign-Up for our Mailing Lists