Creating a Demand for Green Homes in Mexico
Developers are responding to the demand for green homes in Mexico where cities are growing rapidly and climate change is an ever-increasing threat.
Hayley Samu
July 25, 2019
6-min read
From the shores of the Riviera Maya to the heart of Mexico City, property developers are creating a new breed of homes for Mexico's growing middle class. Rather than building conventionally, they're building green, and certifying their properties with EDGE.
World Green Building Trends predicts that more than half of Mexican developers will build green by 2021. The trend is driven by developers' desires to lower utility bills for their customers and conserve natural resources, as well as to respond to the increasingly urgent need to protect the environment. Building green also exemplifies a commitment to sustainability that strengthens a corporate brand.
According to a Vanderbilt University study, 77 percent of Mexicans believe that climate change is a very serious problem for their country, a rate that is nearly double that of the United States or Canada. In a country known for its natural beauty, Mexico's 11,000 kilometers of coastal areas are vulnerable to rising sea levels, while the temperature of its inland cities continues to rise. Mexico's major urban hubs, including Mexico City, are at considerable risk of running out of water, which can be exacerbated when other natural disasters happen, such as earthquakes.
A Reincarnation for Dilapidated Buildings with Character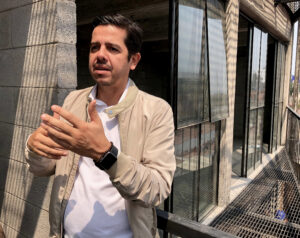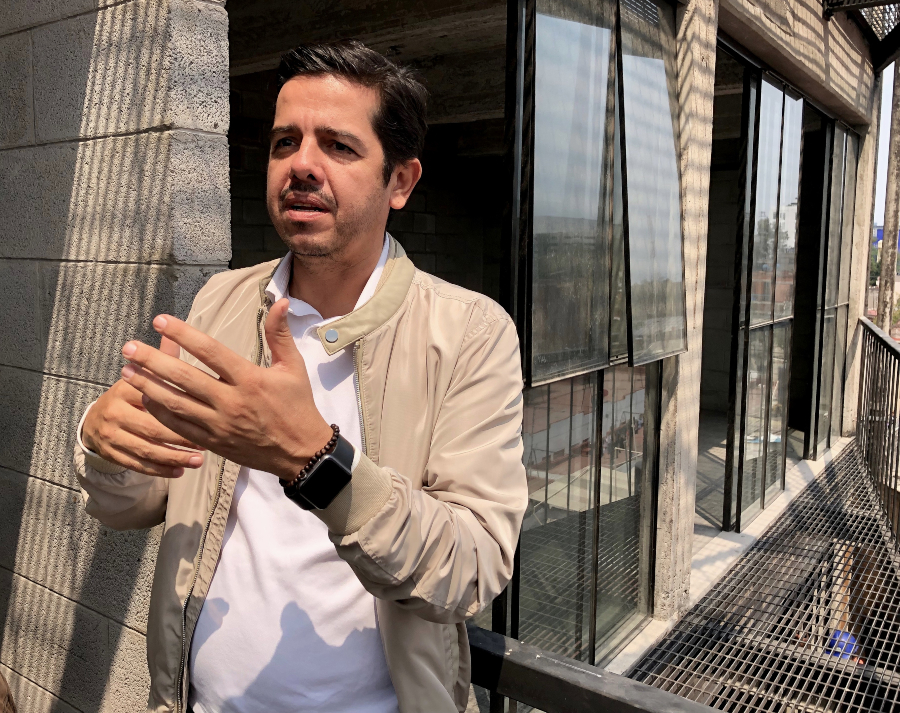 In the up-and-coming neighborhood of Santa María la Ribera in the heart of Mexico City, Alfonso Quiñones leads BAAQ', an architectural firm that purchases existing buildings with great "bones" and transforms them into resource-efficient lofts. For Quiñones, retrofitting buildings instead of building new is crucial for the sustainable development of Mexico.
"We're trying to change how we do real estate development," said Quiñones. "It's very important that the whole formula is congruent by not demolishing the original building and re-purposing the resources already at hand."
Quiñones transformed Dr. Atl 285 from an abandoned textile factory to boutique condos, retaining the building's original structure and installing resource-efficient features. The lofts have solar hot water collectors that meet 45 percent of hot water demand and a rainwater harvesting system that covers 96 percent of the roof for rainwater collection. The roof itself has an ample urban garden that will be maintained professionally, with a basket of produce delivered to each homeowner's door on a weekly basis. Quiñones also capitalized on the building's southward-facing orientation, to limit direct sun and allow natural ventilation to cool the units.
Dr. Atl 285 will be double certified with LEED and EDGE. Despite the extra costs of certification and building green, Dr. Atl 285 will still earn Quiñones his typical return on investment, enabling him to identify more sites to transform and take forward for certification.
Catering to a Coastal Clientele
Like Mexico City, the real estate business is booming 1,000 miles away on the Yucatan Peninsula. In Tulum, a destination popularly known for its beaches, nature and Mayan ruins, it's important that the swelling tourist business grows sustainably.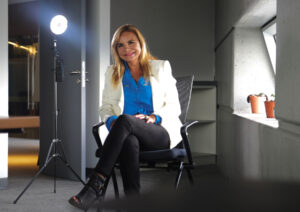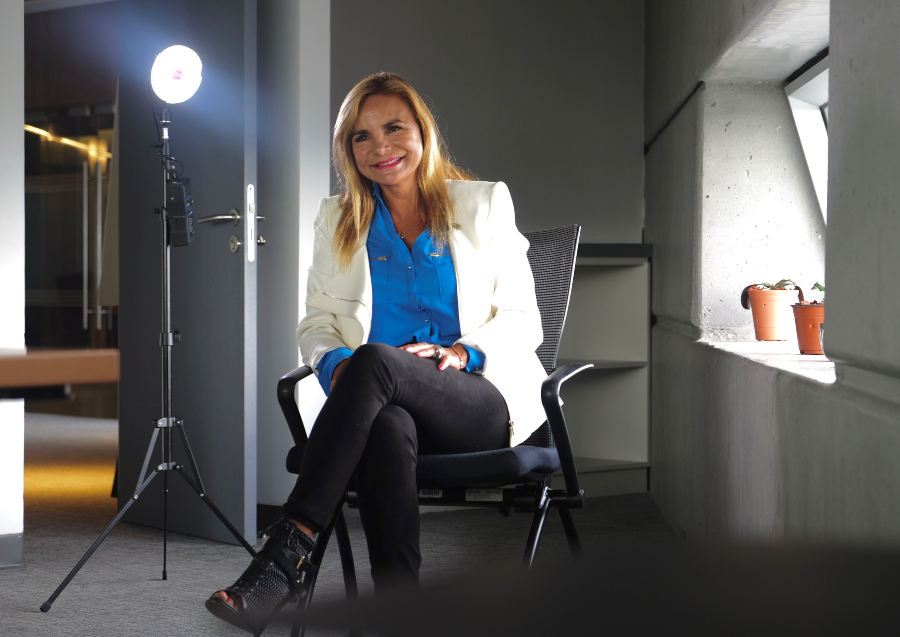 Ana Luisa Guzmán is the General Director of Beyond Capital, a private equity fund that is building Bloom Tulum, a condominium community surrounded by jungle and a short drive away from the white sand beaches. For Guzmán, building green offers a way to minimize a building's harm to its surrounding environment.
"We're an example for all builders that are coming and building in Tulum," said Guzmán. "We want to demonstrate that you can preserve the essence of the area's natural environment and its community."
Bloom Tulum is expected to reduce its conventional source of electrical energy by more than one half with the use of green features like solar panels and external shading devices that keep the condos cool. Water is expected to be reduced nearly 70 percent with features like recycled grey and black water for flushing. Beyond Capital will also use construction materials that minimize embodied energy in materials.
Guzmán plans to build more in Tulum and has already purchased land for more properties. She believes certifying green is essential for Bloom Tulum and all future projects.
The Need for Green Certification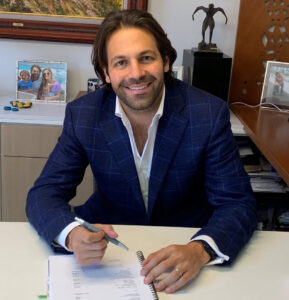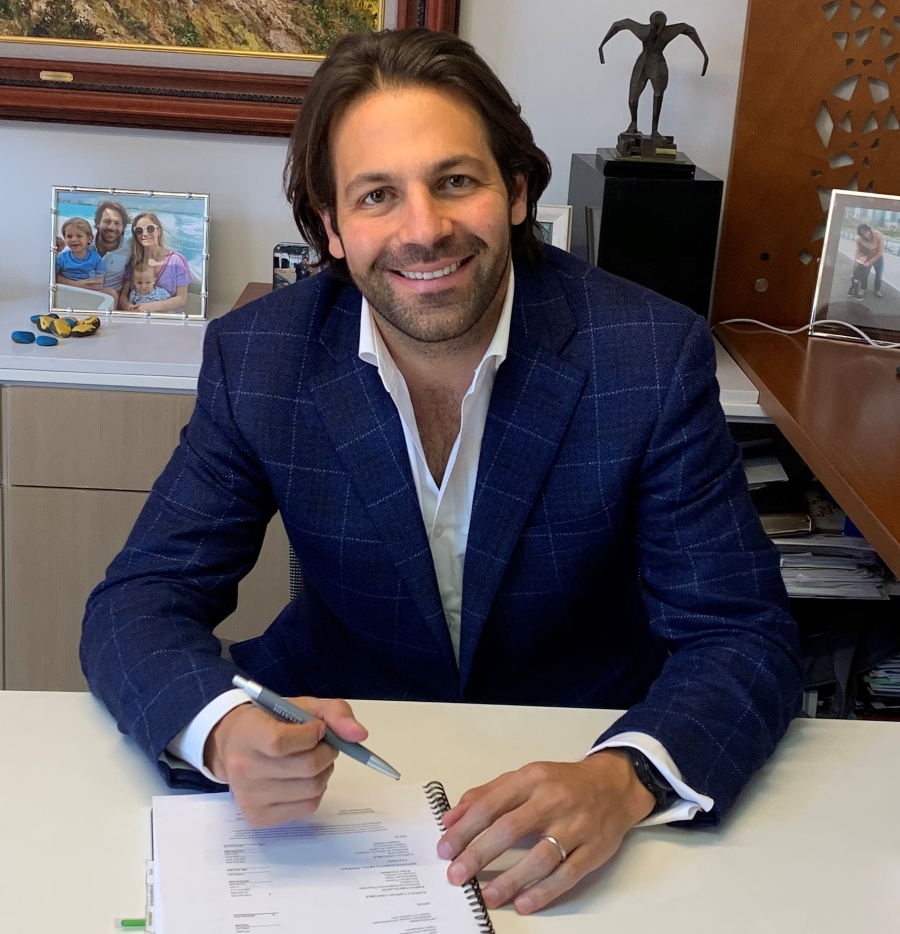 Having a certification system on hand like EDGE allows Guzmán, Quiñones and other developers to easily quantify their savings in energy, water and materials as well as their reduction in carbon emissions. It also signals to the market that they understand the urgency to protect the environment and build a sustainable future for Mexico, while at the same time differentiating their brands to consumers.
For FICADE, the developer of the upscale Revolución 757 apartment complex in Mexico City, certifying with a green certification label like EDGE sets the standard for other developers and provides immense value to customers.
Mauricio Suárez Simón, the General Director of FICADE, cites "the outstanding value that can be achieved for our customers when we continually raise the bar through certification compliance." He's pledged for his company's entire future portfolio to be EDGE-certified.
As Mexico's cities continue to expand, building green will become even more urgent. While approximately 80 percent of Mexicans already live in urban areas, this number is expected to grow to 88 percent by 2050. There is a need to build quickly to accommodate Mexico's growing population, which has already reached 8.9 million in Mexico City.
"We're just one little grain in this huge world, but I think the most powerful thing we can do is build green in Mexico," said Quiñones. "Eventually we can change the mentality and demonstrate that it's good for business and the best way of doing things."
This article originally appeared in Revista TQV.
More Stories from EDGE.
Market transformation in action.
Interested in learning
more about EDGE?
Sign-Up for our Mailing Lists