EDGE Standard Provides Key Benefit for Kenya's Affordable Housing Developers
The nation's government issues a decree to mandate green social housing.
Rebecca Menes
July 7, 2020
3-min read
Kenya has issued a decree that all affordable housing development projects under the nation's "Big 4" Agenda must meet the EDGE green buildings standard. The government will provide developers with free land to build affordable housing projects that meet the government's commitment to resource-efficient structures. The decree was enacted by Kenya's State Department of Housing & Urban Development in the Ministry of Transport.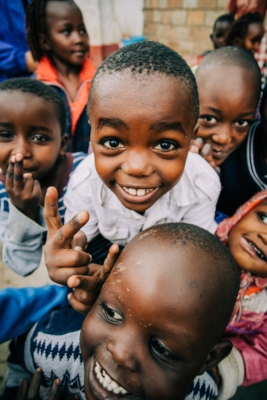 As in many nations in Africa, the government of Kenya has placed a strong emphasis on meeting the demand for affordable housing. President Uhuru Kenyatta has included affordable housing as one of his "Big 4" agenda deliverables. The ambition is to close the housing gap for Kenyan citizens, while doing so in an environmentally-responsible way.
The Kenya Green Building Society (KGBS) was successful in advocating for the new decree to be enacted. Now that it is in place, KGBS will help to connect developers to certifiers, so they can take advantage of the additional marketing opportunities of EDGE certification. As a starting point, KGBS has worked closely with EDGE certifier Sphera-SGS to offer a 20 percent discount on auditing and certification fees for projects that are registered for certification by the end of 2020.
"The government's new mandate is a historic milestone in Kenya's transition to green buildings," said Elizabeth Wangeci Chege, the Chairperson of KGBS. "We're proud of the role that KGBS has played in encouraging this decision, which brings together the public and private sectors for the benefit of low-income homeowners and the environment. EDGE has provided a solution to help us make this dream a reality."
Kenya's State Department of Housing has already created memoranda of understanding with county governments for affordable housing projects. In the MOUs, developers who win the bids for the projects can receive free land and build upon it for the purposes of affordable housing projects, as long as they design and construct their buildings according to the EDGE standard.
Acorn Holdings is an example of what can be achieved when a green building mindset is adopted. The developer was the first in Kenya to issue a green bond in the amount of $43 million with proceeds financing EDGE-certified student accommodations. The bond was 86% subscribed with pricing at 12.25%, which is 225 basis points above Kenya's five-year treasury bond. Acorn was happy with the result given the corporate bond market had been inactive. Several thousand units will be built for rent by university students and young professionals in six developments across Nairobi. The issuance "marked an important milestone for the capital markets in Kenya and the region," according to a tweet by Geoffrey Odundo, the CEO of the Nairobi Stock Exchange.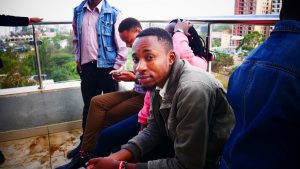 To jumpstart affordable housing at scale, Kenya's BomaYangu platform was created. According to the website, 298,717 citizens have registered to date to express their interest in owning an affordable home. The national housing fund helps Kenyans to become homeowners by providing tax credits, in addition to provisioning state-owned land and building out the necessary infrastructure for development purposes.
The World Bank estimates that 200,000 housing units are needed annually in Kenya, but the supply is only 50,000 units. This has resulted in a cumulative housing deficit of two million units, with more than 60 percent of urban households living in slums. By incorporating the EDGE standard into its affordable housing requirements, Kenya has taken the first step towards ensuring a better future for its people.
More Stories from EDGE.
Market transformation in action.
Interested in learning
more about EDGE?
Sign-Up for our Mailing Lists