Green Buildings for College Campuses
Universities are going green with EDGE in Cambodia, Colombia, Indonesia, and Mexico.
Yanu Aryani
August 5, 2020
4-min read
Universities around the world are leveraging their resources to address the challenges posed by climate change. As they invest in research and develop new, innovative technologies to reduce global carbon emissions, many have turned a critical eye onto themselves.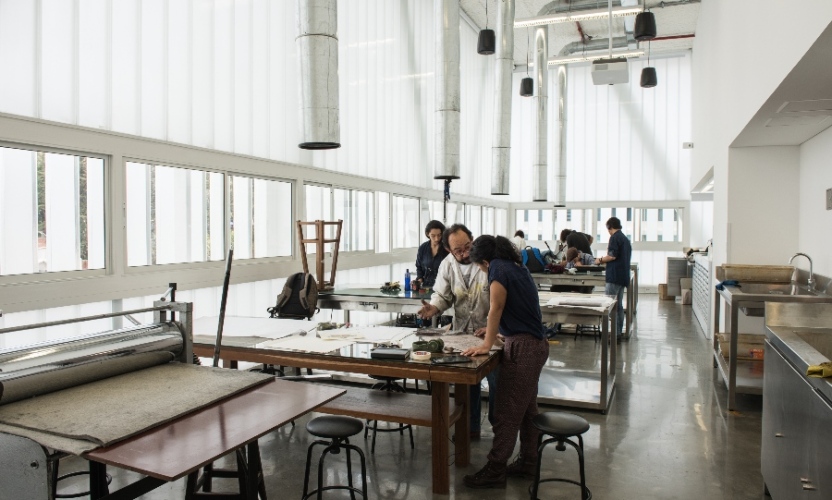 With buildings generating almost 28 percent of all carbon emissions globally, universities can do their part by reducing their carbon footprint. The design or renovation of dormitories, classrooms, administration offices, libraries, and laboratories present opportunities for resource efficiency.
In emerging markets, where universities are growing in size and scale, green campuses are becoming even more important. For many, green building certification offers an opportunity to quantify their efficiencies and promote their environmental leadership.
An On-Campus Approach to Green Buildings
When the biology department at Gadjah Mada University (UGM) outgrew its facilities, the determination was made to build it in a way that respected the surrounding environment. In 2018, the department's B-Building became the first EDGE-certified building at the university, which is home to one of the leading Tropical Biodiversity Centers in Indonesia. Clay roofing tiles and autoclaved aerated concrete blocks were selected to reduce the building's embodied energy in materials, while external shading devices, an energy-efficient cooling system, and low-flow plumbing fixtures were installed to reduce energy and water use. The resource-efficient features in the building were implemented without additional costs, while generating operational savings.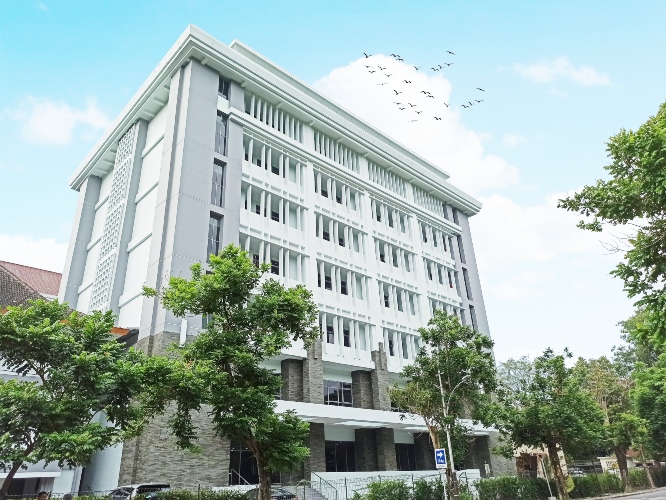 UGM showed its leadership again when building a new Law Learning Center, which received final EDGE certification in February. Solar panels, LED lighting, water-efficient plumbing fixtures, and a grey water treatment and recycling system were installed to increase the building's resource efficiency.
In Cambodia, the ACLEDA Institute of Business received final EDGE certification last year. When ACLEDA Bank decided to open the graduate school, it knew it needed to do so in a responsible way. That meant incorporating resource efficiency across the campus, including in its education buildings, administrative offices, library, and dormitory. The energy and water savings generated from LED lighting, occupancy sensors, an energy-efficient cooling system, and a blackwater treatment recycling system reduce the institute's carbon emissions and lower its operational costs.
On the other side of the world, the Universidad del Medio Ambiente (UMA) in Mexico and the Pontificia Universidad Javeriana in Colombia have been EDGE certified. Located in the mountainous countryside two hours outside of Mexico City, UMA's campus is completely regenerative, producing zero wastewater and growing its own food in the surroundings of an edible forest. The university includes resource-efficient technologies such as solar hot water collectors, solar panels, external shading devices, and a rainwater harvesting system.
In Colombia, Pontificia Universidad Javeriana's School of the Arts designed their new Gerardo Arango S.J. Building to be green, becoming EDGE certified in 2019. Located across from a national park, the building is integrated into its surrounding environment. The top of the building is dedicated to the visual arts with a focus on natural light provided by large skylights, and photoelectric sensors are used to automatically turn off lights when there is sufficient daylight.
Like UGM, the resource-efficient technologies incorporated into the Gerardo Arango S.J. Building will contribute to savings. The Pontificia Universidad Javeriana expects the features to reduce the building's operational costs by nearly one third.
Integrating an Academic Approach
For many of the universities receiving EDGE certification, their environmental stewardship extends beyond their own campuses. They know they have a greater role to play in shaping the built environment through educating their students.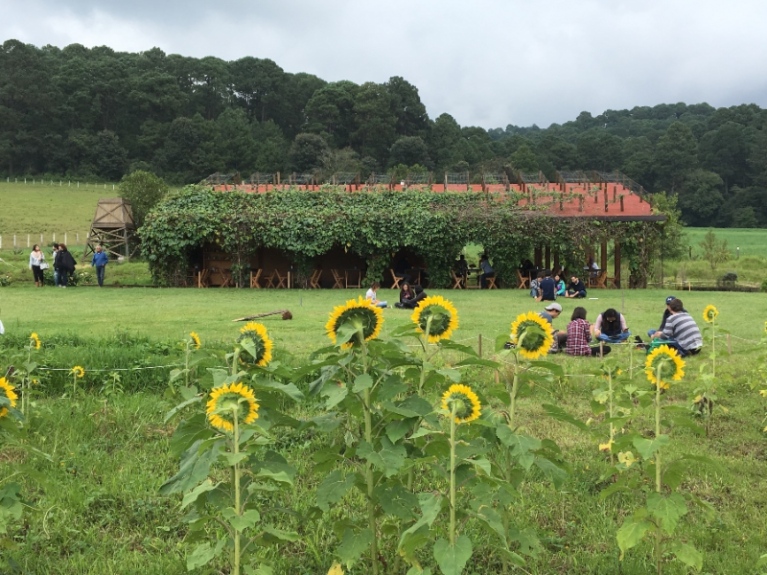 UMA offers master's degrees, workshops, diploma courses, and consulting services focused on sustainability and socio-environmental regeneration. With a course on certification systems for sustainable architecture, students not only learn about the possibilities of environmentally-friendly building design, but the importance of certification.
In 2018, UGM piloted a green building course, Designing for Greater Efficiency (DfGE), developed by IFC. The course increases awareness of resource-efficient design to produce competent architects and green building professionals who can support the design and certification of buildings.
In addition to UGM, the course is now being offered by the University of Indonesia, Bandung Institute of Technology, Diponegoro University, and Sepuluh November Institute of Technology. Students learn the technical side of green building design so they are more confident in informing their future clients of its importance, adding value to their careers.
Through on-campus buildings and their own teaching, universities are playing a growing role in creating a more sustainable built environment.
More Stories from EDGE.
Market transformation in action.
Interested in learning
more about EDGE?
Sign-Up for our Mailing Lists