Green Homes: An Unstoppable Trend in Mexico
Momentum is growing for green homes in Mexico as property developers, financial institutions and green building professionals are recognizing the value of building green.
Rebecca Menes
May 6, 2019
4-min read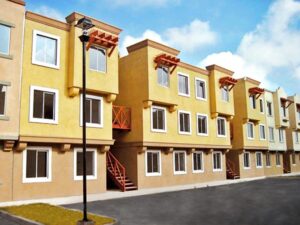 Momentum is growing for buildings in Mexico to be designed and certified green. While previously green building certification was reserved for high-end corporate buildings, now property developers, financial institutions and green building professionals are coming together to create a new chapter of sustainability in a surprising space: the residential sector.
Green homes are sprouting up across Mexico, where the biggest beneficiaries are those who own and rent them. Resource-efficient homes use less energy and water, which translates to lower utility bills, so families can spend the savings on other areas of their lives such as health and education. By limiting the energy that goes into making the construction materials, these homes also reduce their negative impact on the environment, while releasing less carbon emissions.
Take the properties created by Vinte, for example, who design, build and certify their affordable homes green with EDGE. Vinte has certified such properties as Real Granada in Tecámac, with practical measures like smaller windows, energy-efficient refrigerators, and a rainwater harvesting system for the irrigation of green areas and the washing of clothes and dishes.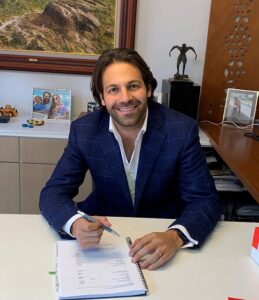 "Our goal is to continue to improve our product and create great communities in our transition towards more environmentally-efficient housing," said Tobias Contreras, Director of Sustainability. "As an EDGE Champion, we've committed to certifying all of our projects going forward." In this year alone, Vinte will certify 4,000 homes.
The value of green certification is not lost on the innovative FICADE, whose Revolución 757 provides a sophisticated experience in the heart of Mexico City for its more upscale clientele. External shading devices will adorn this new building made of honeycomb clay blocks, with low-flow plumbing fixtures among other green design solutions. Mauricio Suárez Simón, the General Director of FICADE, cites "the outstanding value that can be achieved for our customers when we continually raise the bar through certification compliance." He has pledged for his company's entire future portfolio to be EDGE-certified.
The investment opportunity has not been overlooked by the financial sector, with major banks keen to jump on the green bandwagon, including HSBC México and IFC client Sabadell México, both of whom are working towards creating green products to ultimately benefit both developers and residents.
Paladin Realty, a leading real estate investment fund manager focused on Latin America that is also a client of IFC, is the source of successful financing behind the more than 1,900 EDGE-certified residences of Villas del Fresno, located in Melchor Ocampo. Developed by Casas Krea, the homes feature high-efficiency hot water boilers and solar hot water collectors.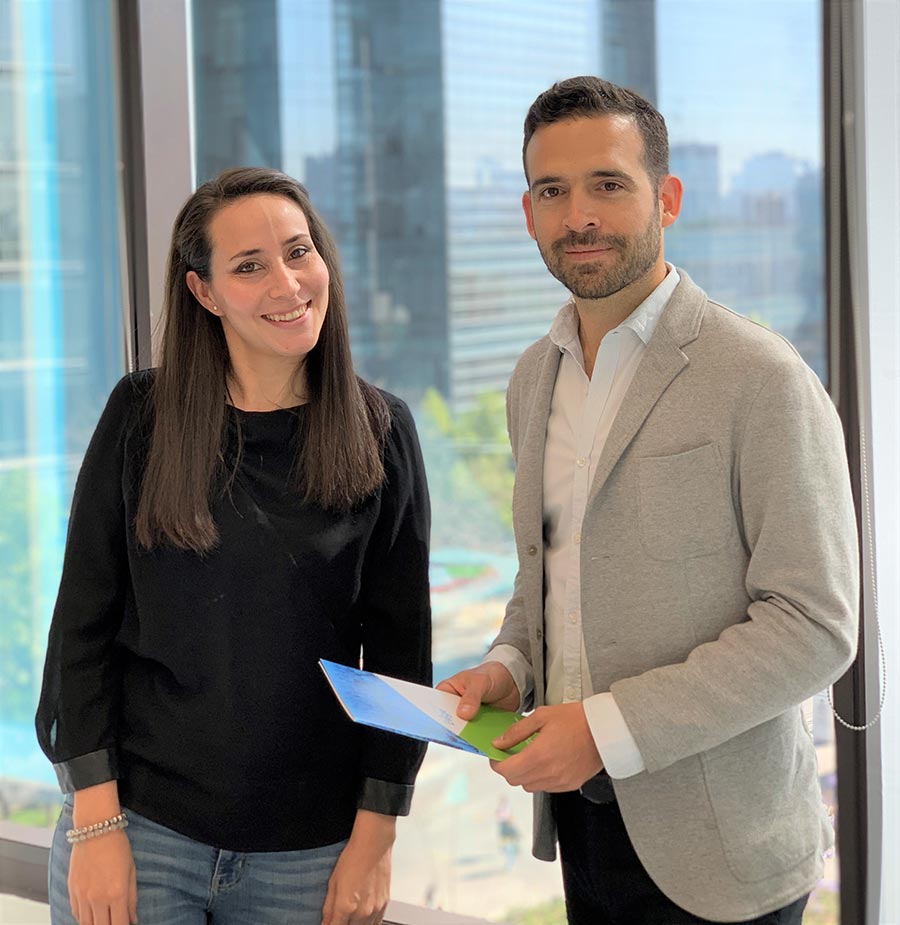 "Receiving EDGE certification for Villas del Fresno reaffirms Paladin's long-standing commitment to sustainable development," said Randall Loker, Chief Investment Officer and a member of Paladin's ESG Committee. "We're grateful to have an ESG-minded equity investor like Paladin Realty as a partner in our business," added Fernando Gerault of Casas Krea. "Demand continues to grow for modern affordable housing that offers long-term resource efficiencies to homeowners." Villas del Fresno is the largest EDGE-certified residential project in the western hemisphere, in terms of the number of units and buildable area.
The proliferation of green buildings in Mexico can't happen without leadership and guidance from the professional community, and this is where SUMe steps in. As Mexico's most prominent organization advocating for green building awareness and policies, SUMe stands behind the value of certified green buildings through LEED and EDGE. The Asociación de Desarrolladores Inmobiliarios (ADI), with a membership that comprises the majority of Mexico's top developers, also actively supports EDGE.
The challenge of safeguarding the green certification of Mexico's future built environment will fall into the hands of nearly 70 Mexico-based EDGE Experts. These highly trained, experienced green building professionals offer their services for a nominal fee to carefully take developers and banks through the certification process, ensuring the most cost-effective design decisions are made for the ultimate benefit of consumers.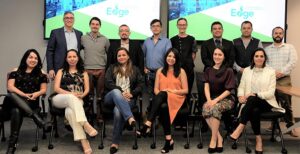 A team of student EDGE Experts recently provided design guidance for the EDGE certification of Universidad del Medio Ambiente (UMA), in a course taught by David Dominguez and Gilda Plazas. On the campus, which is located two hours outside of Mexico City, students obtain advanced degrees in sustainability and socio-environmental regeneration.
UMA, which is built with compressed stabilized earth blocks, is expected to achieve water savings of 89%, making it the most water-efficient EDGE-certified project in the world. UMA produces zero wastewater and is surrounded by a growing, edible forest.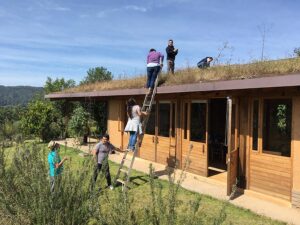 "Our students are agents of change," said Andreea Dani, Director of Sustainable Architecture for UMA. "As EDGE Experts, these young architects and engineers will ensure the property sector reimagines itself and approaches the industry in an entirely visionary way."
Unique in the world, Mexico has a superlative history in greening its homes through such programs as INFONAVIT's Hipoteca Verde and EcoCasa by Sociedad Hipotecaria Federal (SHF), funded by KfW, Germany's development bank. These programs provide green mortgages to millions of homes, ensuring that homeowners can design or retrofit with features that make sense according to the local climate. This profound way of thinking – to encourage the selection of those passive and active design interventions that can make a measurable difference – led to the foundation of EDGE.
"Green building certification in the residential sector is our way forward," said Ernesto Infante, the EDGE Advisor to Mexico and the founder of EcoCasa. "With the collective support of all those who have already thrown their hat in the ring, this trend is unstoppable. It is part of Mexico's bright future."
This article originally appeared in TQV Revista.
More Stories from EDGE.
Market transformation in action.
Interested in learning
more about EDGE?
Sign-Up for our Mailing Lists