In the Business of Sustainability: Green Warehouses
Green warehouses are growing traction around the world. Read about three that are pursuing EDGE certification in Kenya, Peru and Thailand.
Hayley Samu
May 21, 2018
5-min read
When one thinks of a "green building," office buildings typically come to mind. But in the midst of the green revolution, building owners are beginning to recognize the value of designing a different kind of building: green warehouses.
The industrial sector consumes over half of the world's energy. High energy usage is not only costly to the global environment due to rising carbon emissions, but also prevents companies from maximizing profits. For warehouses in particular, utility bills account for at least 10 percent of company revenue. With EDGE, developers are beginning to build and brand green warehouses to benefit both their wallets and the communities they serve.
EDGE-certified warehouses are slowly growing around the world. Facilities in Lima, Peru and Bangkok, Thailand have already received preliminary EDGE certificates and a pair of properties in Nairobi, Kenya is on its way to achieving a preliminary certificate as well. From Africa to Asia, developers are proving that building green warehouses can be attractive across geographic regions.
Modern warehouses are slowly moving away from the general perception of four walls and a roof to becoming more sophisticated facilities that serve as hubs for high-tech tracking, repackaging and quality control testing. The advancement of warehouses is changing the market.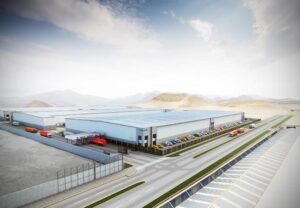 "There's a paradigm shift going on not only in our markets but globally. Warehouses and logistics markets are seen as competitive," said Mike Fangman, Founder and CEO of LatAm Logistic Properties.
LatAm Logistic Properties is building a set of three international standard, grade-A logistics warehouses near Lima, Peru. With a total of 60,000 square meters and room for future growth, the warehouses will serve a variety of consumer and logistic companies and retailers. These warehouses are unlike anything the industry has seen before.
"Our warehouses are different from what exists today. They are the first of their kind to exist in more mature markets, and the first to open in frontier markets. We're really pioneers in building this next generation of modern warehouses," Fangman said.
The warehouses will feature unique improvements on standard warehouse design including expanded parking areas for loading and unloading and fire protection systems to ensure National Fire Protection Association (NFPA) compliance. But even more unique to the warehouses are the common areas that will include restaurants and medical clinics for workers. For LatAm Logistic Properties, sustainability means even more than conserving natural resources—it also means retaining the comfort and satisfaction of their tenants and workers.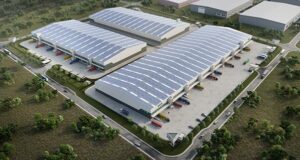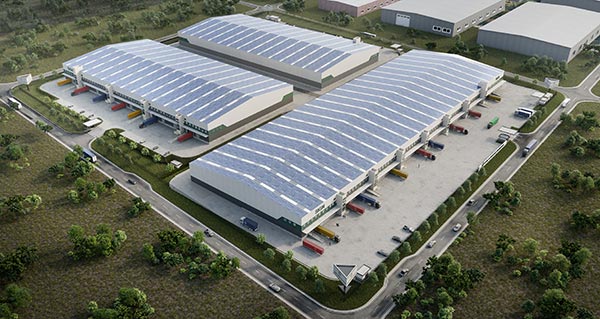 On the other side of the world in Nairobi, Kenya, Africa Logistic Properties has developed the first international, standard grade-A logistics warehouses to exist in the country.
"We wanted a sustainable green building for three reasons. First, it's never been done before in Africa; second, it adds value to our occupiers; and third, it maintains long-term value in our assets," said Toby Selman, CEO of Africa Logistic Properties. "It gives us a more competitive edge."
Africa Logistic Properties' warehouses are located on two different sites in Nairobi. The first site, at Tatu Industrial Park in northern Nairobi, is called ALP North, and consists of three warehouses totaling 50,000 square meters. The second site, ALP West, is located in western Nairobi and consists of a 100,000-square meter complex. The warehouses won Best Logistics/Industrial Development at the 9th annual African Property Investment (API) Summit and Expo in 2018.
For Selman, building green is crucial in emerging markets and EDGE provides the competitive advantage needed to complete high-quality projects efficiently.
"If we are going to be a leader, EDGE is more applicable to the emerging markets where we operate," Selman said.
If the market for green warehouses is booming in regions such as Sub-Saharan Africa and Latin America, one might imagine that it is also growing in a rapidly developing region such as Asia. Last year, Thailand became the first country in Asia to have an EDGE-certified warehouse.
TICON Logistics Park Co., Ltd (TPARK), a subsidiary of TICON Industrial Connection Plc., recently achieved a preliminary EDGE certificate for their Bangplee 4 project, a warehouse in Bangkok with over 25,000 square meters of space.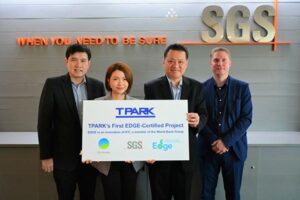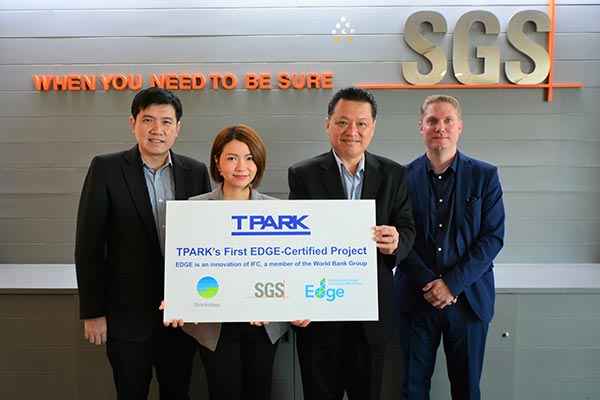 Like LatAm Logistic Properties and Africa Logistic Properties, TICON also sees a growing trend in the development of green warehouses in emerging economies.
"Green building is on an upward trend with obvious growing interests in green building investments by the business sector," said Sopon Racharaksa, President of TICON. "The number of projects seeking green building certification keeps rising in Thailand and across ASEAN markets," Sopon said.
For TICON, building green goes far beyond the quantifiable benefits of energy and water savings. "Green buildings aren't just resource-saving buildings as their advantages go far beyond that," said Sopon. "They use a tri-faceted approach that balances environmental, social and economic benefits."
Regardless of the geographic region, warehouse owners around the world are coming to understand the value of building green in the industrial sector. Warehouses that are resource-efficient benefit not only the individuals who work in them, but also the broader community by reducing the region's carbon footprint.
Achieving EDGE certification provides these businesses with a competitive advantage. Warehouse management companies like TICON, LatAm Logistic Properties, and Africa Logistic Properties see this value and have pledged to certify all future projects with EDGE.
For these developers, designing and certifying with EDGE simply makes sense. "EDGE has helped set a new standard for building green at TICON," Sopon said.
More Stories from EDGE.
Market transformation in action.
Interested in learning
more about EDGE?
Sign-Up for our Mailing Lists