If You're Going to Build It, Build It Green
IFC's new ClimateBiz podcast explores the value proposition for green buildings and what is needed to bring certification programs like EDGE and LEED to scale, especially in emerging markets.
Hayley Samu
November 28, 2018
4-min read
"A green building protects people, the environment and improves the bottom line," says Mahesh Ramanujam, President and CEO of the US Green Building Council, the organization that offers LEED certification to the world. For Ramanujam, building green simply makes business sense.
In IFC's second ClimateBiz episode, "If You're Going to Build It, Build It Green," Ramanujam and Prashant Kapoor, IFC's Chief Industry Specialist for Green Buildings and Cities at the IFC Climate Business Group, discussed the value of building green and what it will take to scale up international certification programs like EDGE and LEED in the markets where it matters most. The podcast, which airs biweekly, is hosted by IFC's Marcene Mitchell, Senior Manager of Climate Strategy and Business Development, and Shari Friedman, Senior Strategy Officer for Climate Change. In each episode, Mitchell and Friedman explore climate markets and industries from renewable energy to climate-smart agribusiness, including green buildings.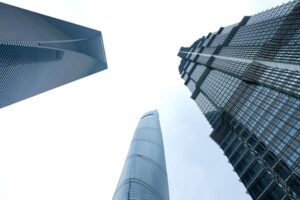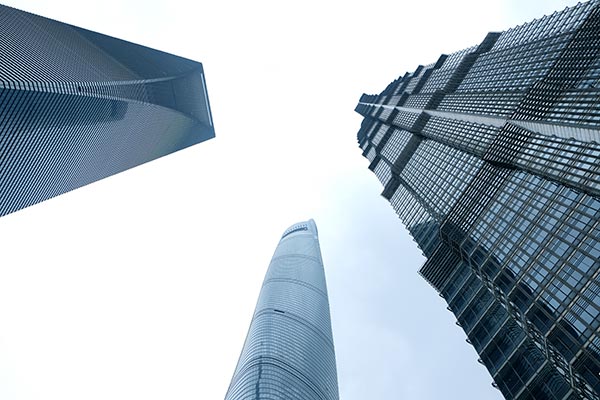 Why Build Green?
Since 20% of energy-related greenhouse gas emissions originate from buildings, the mainstreaming of green buildings presents an enormous opportunity to reduce our global carbon footprint and environmental impact. Ramanujam and Kapoor believe that the green building industry has made great strides in recent years through improved government regulations, increased consumer demand, interest from investors and banks and more, but transforming the way buildings are built will involve more work in the future.
According to Ramanujam, making green buildings the standard across the globe will require industry leadership and innovation. Once people begin to understand the monetary and environmental benefits of building green, then the market will naturally gravitate toward the change. "Why build a building that takes more energy, puts more stress on society and affects people negatively? Instead, build it right," he emphasizes.
For Kapoor, who invented EDGE, the proliferation of green buildings in countries that are less developed than the United States or Europe requires overcoming more nuanced challenges. In countries that are rapidly urbanizing, such as India, where 70% of the buildings needed by 2030 have yet to be built, building green is a necessity for survival. When electricity or water become scarce, building green can help meet construction demand without depleting resources. "Tackling the issue of resource efficiency is critical for these markets," Kapoor says.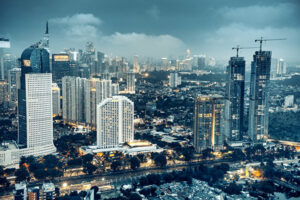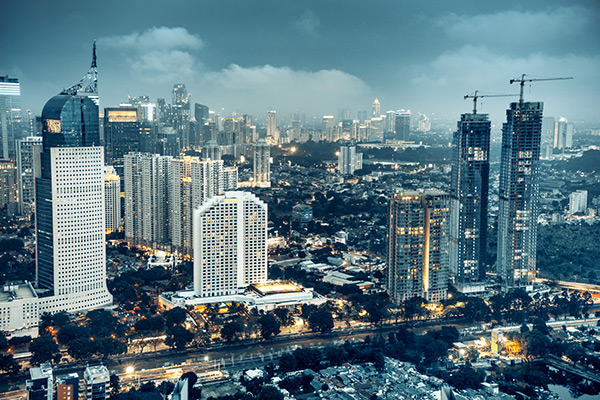 Are We Making Progress?
Investors, banks and homeowners are beginning to recognize the value of going green, but Ramanujam and Kapoor believe there is more work to be done. According to Kapoor, investors already realize that building green brings brand recognition, commercial value and lowers risk in the long-term. Similarly, banks understand that they must respond to the market and introduce products as consumers demand them. Ultimately, "it's an ecosystem change" for all players who are key to transforming markets, says Kapoor.
Kapoor also believes that even small steps, like changing the amount of glass on a building's façade or ensuring a building has natural ventilation, can make lasting change. "There's a perception in the market that you need to wait for the best tech to change something. But practical solutions are already there," Kapoor says.
Ramanujam echoes Kapoor's thoughts that building green will require the market to change, believing this will be imminent when the business case is better understood. "If you can make a direct connection between green and green, I think people will get it," said Ramanujam, referring to green buildings and green dollars. "Green makes common sense and it makes business sense."
Only time will reveal when green buildings will replace brown buildings in a changing world. Industry leaders such as Bancolombia, which offers preferred financing rates and green mortgages in Colombia, or developers like Balwin Properties in South Africa, who have committed to certifying their entire portfolio with EDGE, are already leading the way in the green building movement, charting a path for others to follow.
Listen to the IFC ClimateBiz Podcast Now
Access this episode of ClimateBiz and sign up for the distribution list to be notified about future episodes. In the coming months, Mitchell and Friedman will host Kiran Kumaraswamy of Fluence to discuss energy storage and Frédéric Samama of Amundi to discuss green bonds. For questions about the podcasts, including booking inquiries and suggestions, email IFC's ClimateBiz team at climate_biz@ifc.org and visit their website at ifc.org/climatebiz.
More Stories from EDGE.
Market transformation in action.
Interested in learning
more about EDGE?
Sign-Up for our Mailing Lists