Building Types: Light Industry
Take your industrial facility to an entirely new level of performance, increasing your profit margin while showcasing your brand with EDGE.
With increased pressures from both governments and big brand clients, manufacturers in emerging markets are turning to green design. EDGE certification offers the light industry sector an opportunity to lower running costs, predict and report on carbon emissions, and demonstrate leadership.
By measuring the performance of a green building against a base case, EDGE provides a single snapshot of energy and water demand. Among the many advantages of EDGE, you can design a better building envelope, choose more efficient heating and cooling systems, and recycle energy and wastewater. EDGE does not include energy or water efficiency measures for manufacturing equipment or the industrial process, however this can be managed outside of EDGE for even greater improvements.
Take the first steps to designing a resource-efficient light industry building with EDGE.
Building Type
Go to the EDGE App and select the Retail building type.
Location Data
Select your country and city.
Parameters
Fill in the Basic Parameters, choosing Light Industry and indicating the length of shifts.
Building Data
For the most accurate results, specify the allocation of the factory in square meters and the heat addition for manufacturing equipment.
Explore Energy Saving Measures
After completing the inputs on the Design tab, move on to the next step of selecting energy-saving measures.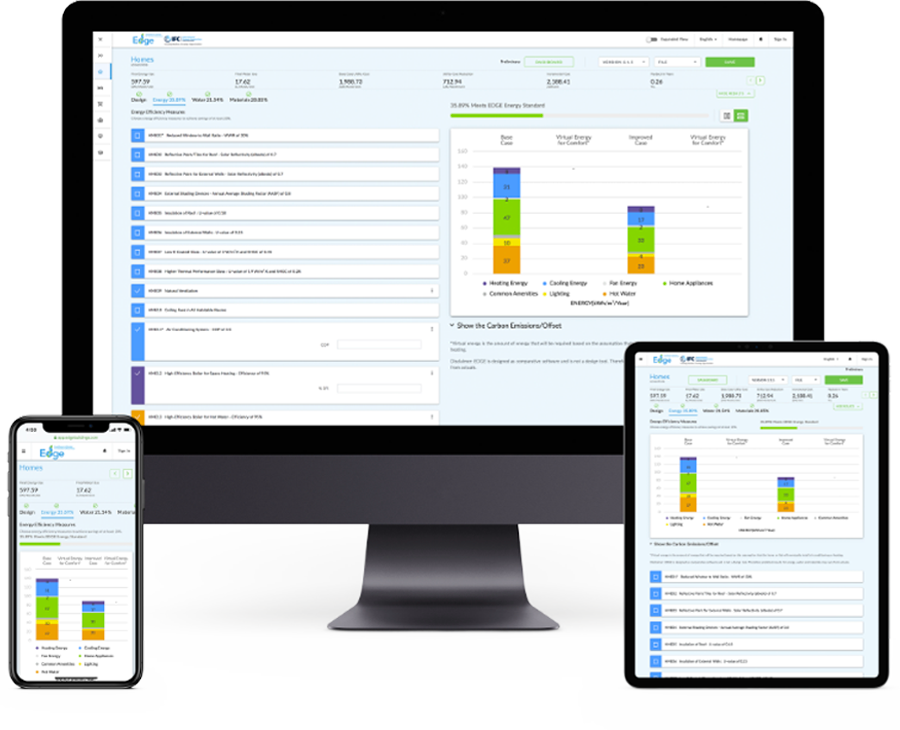 It takes less than 30 minutes to design a resource-efficient development of homes or an apartment building with EDGE. Determine the solutions that make the most sense at the least cost, keeping the preference of your customers in mind. EDGE has built-in climate data that is specific to where your properties are located, for the most accurate results. Go to the EDGE App to get started.
Discover another EDGE building type.
Choose from the list to the left.
Interested in learning
more about EDGE?
Sign-Up for our Mailing Lists